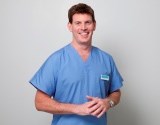 With changes in legislation on the horizon, it is more important than ever for patients to understand that not all skin treatments are carried out by properly trained medical professionals.
London (PRWEB UK) 26 November 2013
Cosmedics Skin Clinics has an excellent reputation for providing the latest professional skin treatments for patients in their London and Bristol skin clinics.
Now the Company is expanding their team of Aesthetic Doctors to meet growing demand for their cosmetic and medical skin treatments. The team of doctors assembled by Cosmedics' founder and Medical Director Dr Ross Perry have the same levels of attention to detail and perfectionism that he expects to meet the high levels of expert care provided by Cosmedics in the non surgical and surgical aesthetic arena.
Dr Perry only chooses UK accredited doctors who have proven skills and experience in providing skin treatments to meet the clinic's very high standards of service. As well as personally vetting their skills, they all follow the Dr Perry Protocols for the vast array of surgical, laser and non surgical treatments available to achieve reliable consistent results no matter which one of the team our patients consult with.
Mr Daniel Thio MB BCh BAO MRCS DOHNS PGCert is the latest doctor to join the team. His vast experience in head and neck surgery gives ensures that the patients will be in safe hands for all manner of non surgical and minimally invasive surgically based procedures. Mr Thio will lead the Company's Bristol skin clinic based in the Clifton area, where he will provide a full range of cosmetic and medical procedures.
Dr Rhys Stevens MBBS BSc MRCGP was appointed in September to the Company's flagship Putney clinic, where he joins Dr Brit Vardy MBBS MRCGP, Dr Anita Sturnham MBBS, MRCGP and Dr Bella Smith MBBS MRCGP all of whom are highly respected doctors. Dr Sturnham is currently the doctor on the Alan Titchmarsh Show and advises the general public about the latest current health topics in medicine and cosmetic surgery.
Elsewhere in London, the recent opening of the Harley Street Clinic has meant an increase in demand for appointments. The clinic is now attended by Dr Brit Vardy MBBS, MRCGP as well as Dr Ross Perry himself.
With a team now comprising 7 doctors, the Company has been able to expand the availability of appointments. A key benefit is the fact that they can now offer even evening and weekend clinics in both Harley Street and Putney; a vital service for the many clients who struggle to find time for personal appointments in the week due to work and other commitments.
Cosmedics' founder, Dr Ross Perry MBBS, commented:
"With changes in legislation on the horizon, it is more important than ever for patients to understand that not all skin treatments are carried out by properly trained medical professionals."
"As a business, all our professional skin treatments are carried out by Aesthetic Doctors and we value our team enormously. Our doctors are not only highly skilled and experienced, but also deal exceptionally well with our clients, putting them at ease with their friendly manner and reassuring them with reliable advice."
"Our clinics consistently achieve high patient satisfaction ratings and that is a tribute to the doctors and staff that work within the business."
Cosmetic treatments on offer include popular anti-ageing injections and skin treatments, where the company's skilled doctors pride themselves on wrinkle treatments which are effective at turning back the years while remaining natural-looking.
In addition, Cosmedics enjoy a unique reputation for private removal of skin lesions such as moles, cysts, skin tags and warts and also offer treatment for hyperhidrosis (excessive sweating) and a range of solutions for removal of spider veins and thread veins.
The clinic network has expanded organically over the years and now comprises 5 London clinics – including City, Knightsbridge and Canary Wharf in addition to Putney and Harley Street – as well as the Bristol Clinic.
The company, which celebrated its 10th year of business in 2013, works hard to maintain high standards of professionalism throughout and excellent customer service.