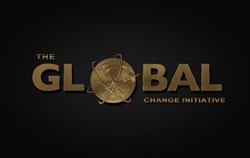 ...we were excited to give our customers the opportunity to make a difference for these incredible non-profits.
(PRWEB) December 05, 2013
The Global Change Initiative Program, a brainchild of GlobalAirportParking.com is excited to announce its second partnership with Give Kids The World, a non-profit organization based in Florida that gives kids with life threatening diseases and their family's cost-free, enjoyable and totally memorable experiences in the wonders of Central Florida.
The Global Change Initiative Program that kicked off in March 2013 works by letting the customers round up the change from their reservations, to be donated to the non-profit of the month. Since the establishment of the Program, more than $15,000 has been raised to date. 100% of this money has gone to the respective non-profit programs. In December 2013, the Give Kids The World organization, which was the first to partner with Global Airport Parking, will be featured again. Other partners include Ayuda, Our Military Kids, Justice and Mercy International, American Heart Association, International Bird Rescue, The Autism Society of Illinois, Barcs, Anns NewLife Center, Autism Speaks, Operation Gratitude, Spay & Neuter Kansas City, and Child & Family Resources. Along with the proceeds collected, the partner of the month is featured on the Global Airport Parking website as well as on their email and social media outlets. In addition, they receive personalized discount codes for that partner organization's volunteers and staff.
Global Airport Parking's Director of Operations Amanda Kilpatrick gives insight on the company and the integration of its new program, "The owner of GlobalAirportParking.com, Chris Dailey originally started our company with the idea that everyone could benefit from this service; the hotels we partner with, our company, and most importantly our customers. His heart for serving others and providing quality service is our foundation, and is the reason we strive to partner only with reputable companies that we are proud to put our name behind. When we came up with the idea to start this program, it was such a natural fit for our company; we were excited to give our customers the opportunity to make a difference for these incredible non-profits. We look forward to many more partnerships and new ways to help support their amazing causes".
About Globalairportparking.com
Global Airport Parking is a third party booking service that allows customers to book off-site airport parking all over the United States and Canada for up to 75% less than the Airport prices. Customers can reserve a guaranteed parking space at one of their 400 partner facilities and receive a complimentary shuttle to and from the airport. In addition to the discounted prices customers can enjoy peace of mind knowing that their car is safe while they travel.
About Give Kids The World
Give Kids The World Village is a 70-acre, nonprofit "storybook" resort located near Central Florida's most beloved attractions. Children with life-threatening illnesses and their families are treated to weeklong, cost-free fantasy vacations, complete with accommodations in whimsical villas, transportation, donated attraction tickets, meals and much more. Since 1986, Give Kids The World has welcomed more than 120,000 families from all 50 states and more than 70 countries. For more information, visit http://www.givekidstheworld.org.
For more information on parking services, or to nominate a not-for-profit organization no matter how small or large, readers can visit http://www.globalairportparking.com or send an email to info(at)globalairportparking(dot)com