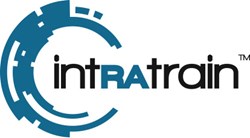 Le Sueur, MN (PRWEB) November 27, 2013
intRAtrain™ and inspectiTRAC™ by Russell Associates will be exhibiting at the upcoming 109th MWFPA Annual Convention and Conference on December 3-5 at the Wisconsin Center in Milwaukee, WI. Russell Associates, based in Le Sueur, Minnesota, is a training and technology company specializing in developing solutions that increase effectiveness and efficiencies, reduce cost and improve ROI from training and testing, training documentation and reporting, and from inspections/audits.
One product Russell Associates will be demonstrating to attendees is intRAtrain™ Blended Learning Solutions. intRAtrain™ BLS uses a blended approach to learning that incorporates pre- and post-assessments to ensure participants learned the critical and need-to-know information; performance contracting that sets desired behavior change; eLearning that maximizes knowledge transfer; live learning that optimizes skill development; and reinforcement/virtual coaching that ensures ongoing focus and extends the behavior and performance change process.
"I am excited to demonstrate to businesses how the use of blended learning can help them develop their employees and leaders using a new and unique approach. Our goal is to help companies develop highly productive employees faster which allows the company to focus on other key business objectives. We have teamed with MWFPA and will be offering a session to members later this winter. I look forward to informing the members about the great opportunity this session offers," states Jerry Van Oort, CEO of Russell Associates.
Van Oort is also eager to talk with customers about the inspectiTRAC™ system. inspectiTRAC™, Russell Associates' tablet-based software system, provides companies with the tool needed to reduce time and costs associated with inspections, audits, and observations. This software, designed for client customization in a wide range of businesses and industries, reduces employee inspection data collection and transfer time while increasing data accuracy. The data collector tablet-based software is designed to make the inspection and auditing process trouble-free by integrating the inspection/audit criteria and location visuals directly into the program design, thus reducing the time needed to complete inspections while also reducing errors in data entry.
The data-collector software links seamlessly with inspectiTRAC™ Manager, a cloud-based management tool for reporting, alerting and scheduling audits and inspections; and inspectiTRAC™ Administrator, a platform for creating and editing the maps and inspection criteria used by the inspectiTRAC™ Data Collector program.
"Food Manufacturing companies are continually looking for ways to improve and simplify their processes. inspectiTRAC™ does just that. Our clients are showing savings of hundreds, if not thousands of hours saved each year on inspections, audits, and observations. That equates to thousands of dollars which is great! The system can benefit any size company. It isn't a product that is made only for large organizations. I look forward to speaking with attendees about how it can help them," commented Van Oort recently.
Russell Associates can be found in booth #203 of the upcoming convention. Visit http://www.mwfpa.org to learn more about the event.
About Russell Associates
Russell Associates is a training, testing, inspections and management systems company that works alongside clients to develop tools that effectively and efficiently do business better. The use of Russell Associates' products, intRAtrain™ and inspectiTRAC™, results in superiorly trained employees; improved training, testing, and inspection processes; greater efficiencies, reduced risk and lower costs.
About the Midwest Food Processors Association
The Midwest Food Processors Association is the foremost voice of the food processing industry in the Midwest. The association lobbies on legislative and regulatory matters; promotes safe food processing practices; investigates new technologies; funds industry research; and plans industry events. It represents over 100 processing facilities in Wisconsin, Illinois and Minnesota.