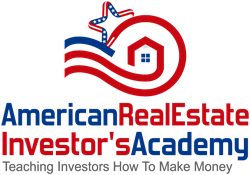 If you come away from this recording with nothing other than an understanding of why it is important to foster a relationship with your contractor, then it was worth your time to listen to the podcast
Pittsburgh Pennsylvania (PRWEB) November 29, 2013
The American Real Estate Investors Academy is comprised of a group of successful real estate investors who have the goal of educating other real estate investors through a variety of media. Most of the groups' real estate investor education is centered on web based learning. In this instance the group's radio show is used to instruct real estate investors how to property pre-screen contractors. Justin Escajeda is a contractor and a real estate investor. Justin's unique background gives him a better perspective in understanding how to manage the contractor-investor relationship. Conducting the interview is American Real Estate Investors Academy Board Member and radio host, Josh Caldwell. Josh Caldwell is a successful real estate investor turned educator; he is also the President of the Pittsburgh Real Estate Investors Association.
Covered in this interview are some of the techniques that professional investors use to spot scam artists, how to evaluate a contractor, and the importance of developing a relationship with your contractor. This interview is a valuable resource for any real estate investor or homeowner who is planning to hire a contract in the future. According to host Josh Caldwell, "If you come away from this recording with nothing other than an understanding of why it is important to foster a relationship with your contractor, then it was worth your time to listen to the podcast." One of the more important lessons that came out of this interview was that good contractors tend to associate with other good contractors. So, if you find an electrician who is honest and does good work, that contractor is likely to be able to refer other good contractors with similar business ethics. The other powerful investor tip was that contractors who understand real estate investors are likely to be real estate investors themselves, and a local real estate investors club is a great place to look for these rare creatures. Investors and contractors who wish to locate a local real estate investors club should search the state specific real estate club pages of the American-reia.com website.
The full interview is available on the American-REIA.com website, under the radio show archives. The full interview is also available on Apple's ITunes Store, under the heading American Real Estate Academy podcasts. Curious real estate students will find a series of interviews with some of the best known real estate gurus alive today. People like Dr. Albert Lowry, Larry Goins, Jay Conner, Alan Cowgill, Ron LeGrand and other top real estate teachers are featured. There are also some lesser known people, who were specifically brought to the public's attention because of the unique information that they have to offer real estate investors.