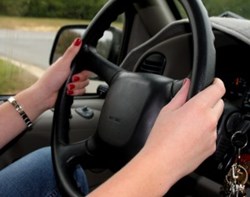 During 2011 Thanksgiving holiday period, 57 percent of the passenger vehicle occupants killed in nighttime crashes were not wearing a seatbelt. Only 40 percent of those killed in daytime crashes were unbelted, NHTSA reports
New York, N.Y (PRWEB) November 26, 2013
The Thanksgiving holiday is one of the busiest travel times of the year. According to the U.S. National Highway Traffic Safety Administration (NHTSA), during the 2011 Thanksgiving holiday (from 6 p.m. on Wednesday, Nov. 23 to 5:59 a.m. on Monday, Nov. 28), 249 passenger vehicle occupants were killed in traffic accidents nationwide.
NHTSA statistics show that 50 percent of those who were killed in traffic accidents during the Thanksgiving weekend were not wearing seatbelts. Also, throughout the 2011 Thanksgiving holiday period, 57 percent of the passenger vehicle occupants killed in nighttime crashes were not wearing a seatbelt. Only 40 percent of those killed in daytime crashes were unbelted, NHTSA reports.
A Nov. 11 Washington Times news report states that in 2012, trips by car accounted for nearly 90 percent of all Thanksgiving travel. During that year, more than 39 million people drove an average of 588 miles to their holiday destinations, according to the article.
New York personal injury lawyer Kenneth A. Wilhelm says it is important for drivers to take the necessary precautions for their own safety as well as the safety of their family members. "Simple actions such as wearing a seatbelt and placing your child in a correctly tethered safety seat can go a long way in terms of preventing injuries and tragic situations."
There are several safety measures Thanksgiving travelers can take in order to stay safe on the roadways, Wilhelm says:

Do not drive under the influence. Thanksgiving is a time when families get together for the festivities. Alcohol is often a part of the festivities. It is important to designate a driver at such times.
Do not drive while fatigued. A hearty meal and wine – even if it is a couple of glasses – can make you drowsy. If you are sleepy, please do not drive. Before you set out on your journey, make sure that you have had at least eight hours of sleep.
Avoid distractions. Refrain from texting and driving or talking on the cell phone while driving. Make sure you map your route before you get going so you are not distracted by a map or GPS.
Make sure your vehicle is in good condition. Check your engine, tires, brakes, fluids and windshield wipers before you begin your journey.
Watch your speed. Always drive within the speed limit and drive at a speed that is appropriate given traffic, roadway and weather conditions. For example, it is a good idea to slow down and increase vehicle distance if it is raining or snowing. It is also much easier to come to a stop if you are driving slower, especially in slick conditions.
About the Law Offices of Kenneth A. Wilhelm
The Law Offices of Kenneth A. Wilhelm is a personal injury litigation firm with an unwavering dedication to its clients. With more than 42 years of experience, our firm strives to obtain the best compensation for those who have been injured or those who have lost a loved one due to an accident or by someone else's negligence. We handle cases dealing with personal injury, medical malpractice, wrongful death, workers' compensation, dental malpractice, motor vehicle accidents, pedestrian accidents, rape, paralysis, comas, seizures, false arrest, lead poisoning, trips and slips and falls, falls on sidewalks or stairs, elevator accidents, construction accidents, Erb's palsy, cerebral palsy, brain damage, blindness, hearing loss, dog bite cases, fire and smoke inhalation accidents, bicycle accidents, falls from windows or scaffolds, food poisoning injuries, and many other types of accidents and injuries.
Please contact us TOLL FREE 24 hours a day, 7 days a week at 1-800-WORK-4-YOU (1-800-967-5496). WE CAN EVEN COME TO YOU. There is no attorneys' fee unless we recover money for you. We can also help with personal injury cases in New Jersey, Connecticut, Pennsylvania, or Florida. If you have been seriously injured in any of the 50 U.S. states, please call us and we will try to help you with your case.
Other TOLL FREE phone numbers for us are:
1-800-RADIO-LAW, 1-888-WYPADEK, OR 1-800-LAS-LEYES
The Law Offices of Kenneth A. Wilhelm
445 Park Ave, 9th Floor
New York, NY 10022
(212) 545-7373
Please visit us at: http://www.WORK4YOULAW.com