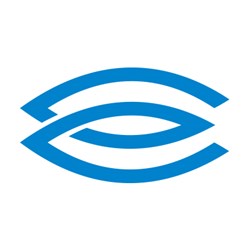 Exert Smart Body Coolant offers a reprieve from the sweat-induced chaotic frustration.
(PRWEB) November 26, 2013
Holiday shopping provides massive savings on gifts for loved ones and most likely a ridiculous story to tell later in the day about the chaos. It also breeds frustration as a result of annoying sweating while standing in line shoulder to shoulder with hundreds of people waiting for the 75% off electronics sale. For those looking to avoid the dance of a thousand wardrobe changes from winter coat to sweat shirt to undershirt and then back to winter coat, Exert Smart Body Coolant offers a reprieve from the sweat-induced chaotic frustration.
"Whether it's the result of environmental factors, stress, physical exertion, or even menopause, Exert provides invisible, scent free, hypoallergenic all-day protection," explained Christopher Joyce, CEO of Exert Co.
This product is welcomed news to approximately 10 million men and women in the U.S. who suffer from hyperhidrosis, a medical condition in which someone sweats excessively. With an estimated 32 million additional people who sweat excessively, but are not officially diagnosed, yet understand the embarrassment of sweating through one's clothing.
Exert Smart Body Coolant gets sprayed once on the body and activates only when there is a skin temperature spike. Exert doesn't feel cold when applied but instead works by drawing heat away from the body only when the body needs it. When skin temperature rises, Exert activates and cools the skin by 2 to 6 degrees. When body temperature drops to normal, Exert recharges and is ready to cool again without the need to reapply.
The technology behind Exert's effect is supported by a 2010 study published in the Journal of Applied Physiology. Charkoudian explains that one's core temperature, and one's skin temperature are separate measures; a warm core does not always mean a warm skin temperature. Charkoudian concludes that the best way to maximize blood flow and minimize sweating, is to have a warm core with a cool skin temperature. Exert facilitates exactly that by acting as a portable, cooling, micro-climate for the skin that allows the core to stay warm.
Exert Smart Body Coolant is the culmination of more than three years of development, research, and testing by Exert Co., which was founded by Christopher Joyce and Arvind Rao, Chief Innovation Officer.
Holiday shopping is a time when even the most frazzled shopper can keep their cool. With Exert one can buy gifts for Johnny, Suzy, and Grandma without even breaking a sweat.
A 4 to 6 week supply of Exert Smart Body Coolant retails for $30. To learn more about Exert Smart Body Coolant visit http://exertco.com or call (877) 929-9922.
About Exert Smart Body Coolant
Exert Smart Body Coolant is a once a day body spray that activates only when skin temperature spikes. Exert cools the body by up to 6 degrees. Whether it's menopause, hot flashes, stress, medication, anxiety environment, excessive sweating, or physical exertion, Exert Smart Body Coolant helps regulate skin temperature. To learn more visit http://exertco.com or call (877) 929-9922.
About Exert Co.
Exert Co. is a Wilmington, DE based company that makes smart, functional, consumer products that solve "big market" problems in completely new ways.