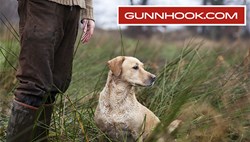 Fort Worth, Texas (PRWEB) November 27, 2013
It's holiday shopping time again. What do you get for the person who already has everything? Get them a Gunn&Hook gift card that they can use for a hunting, fishing or adventure trip anywhere they want to go. The gift cards will be able to be spent on anything that is currently on the site or they can use Gunn&Hook's concierge service to customize a trip to their liking. Let Gunn&Hook plan their ideal excursion.
For the holiday season, the gift cards will come in a usable fly box with custom artwork by the CEO/President, Jay Decker. Gunn&Hook is your portal to the outdoor world of hunting, fishing and adventure sports. Gunn&Hook provides a place for outdoor enthusiasts and guides, outfitters and lodges to come together – it's really mutually beneficial for both parties. Guides, lodges and outfitters get frustrated when their trips go half full or less –they're thrilled to offer last-minute deals to the many enthusiasts out there.
Gunn&Hook has recently added different outdoor products that they have hand-selected to be on the site –a few that are great deals and others that are just some of their favorites.
Gunn&Hook currently has an outstanding deal on an elk hunt in New Mexico for $3,795 right now. Just last week, a hunter shot a bull just under 300" with this guide. It's an incredible deal.
Founded by hunters and fisherman, endowed with a pure love of the outdoors, the second Amendment, conservation and Christ, Gunn&Hook's goal is simple: to provide the outdoor enthusiast with tremendous adventure and outstanding value.
Check out http://www.gunnhook.com today and sign up to receive weekly emails for all the latest and greatest hunting, fishing and adventure sport deals.