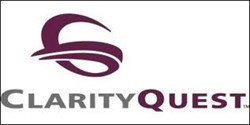 Earning the Bing Ads Accredited Professional distinction is an important achievement for our agency.
Ann Arbor, MI (PRWEB) November 26, 2013
Clarity Quest Marketing, a leading outsource marketing agency for healthcare and technology companies, recently achieved the Bing Ads Accredited Professional certification.
Bing Ads – Microsoft's online search advertising platform – offers all marketing and advertising agencies and professionals an opportunity to earn the Accredited Professional certification by participating in the Bing Ads Accredited Professional Program. After completing several search advertising training modules, participants must pass an exam to test for proficiency in several key categories.
The exam tests for expertise in the setup, management, and optimization of Bing Ads campaigns and an in-depth knowledge of Bing's research tools and budgeting best practices. Participants must demonstrate an understanding of the core Bing Ads skills and tools in real-world applications. Only advertisers who currently manage at least one active Bing Ads account are eligible for accreditation.
Clarity Quest Marketing chose to complete the Bing Ads Accredited Professional Program in order to add to its growing list of industry certifications. The Bing Ads Accredited Professional achievement complements the agency's recent designation as a certified Google Partner.
"Earning the Bing Ads Accredited Professional distinction is an important achievement for our agency," said Christine Slocumb, president and founder of Clarity Quest Marketing. "Certifications like this let our clients know that we value professional development and that we stay up to date on the latest best practices as we strive to offer the very best integrated marketing services."
For a complete list of Clarity Quest Marketing's associations and certifications, please visit their website.
About Clarity Quest
Clarity Quest Marketing combines technology know-how with marketing and business acumen to provide marketing services to technology and healthcare companies across the US. Founded in 2001, Clarity Quest services companies in the healthcare, medical device, software, hardware and technical professional services industries. The agency's core areas are online marketing, website design and outsource marketing. Clarity Quest has offices in Ann Arbor, Michigan, Connecticut and Seattle. http://www.clarityqst.com.