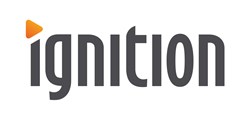 We are extremely pleased to be offering this new service to the markets in which we operate.
Bermuda (PRWEB) November 27, 2013
Ignition, a Global IT solutions organization headquartered in Bermuda with offices in the Cayman Islands and Canada, is now Bermuda's only authorized Microsoft Audit Partner, receiving congratulations from Microsoft for achieving the MS SAM competency.
Dan Archer, Gary Jones and James Nairn underwent rigorous training and all passed a certification exam to obtain this achievement. The certification allows Ignition to assist companies with the Software Asset Management (SAM) engagement, a voluntary audit that examines an organization's software resources looking for evidence of misuse through inventory management and tracking license usage to ensure compliance with Microsoft licensing agreements.
In an effort to stop software piracy, Microsoft has a compulsory Legal Contract and Compliance (LCC) audit for those organizations that consistently refuse to carry out a SAM engagement. The LLC audit involves a review of all equipment and confirmation that all equipment with the capability of running a Microsoft product is appropriately licensed and current fees are paid. To avoid penalties, companies must provide an audit trail. Failing to be compliant puts companies at risk to financial penalties, criminal prosecution and corporate reputational damage. To complete the audit Ignition uses the same tools that Microsoft would use during a formal audit, ensuring compliance.
Jose Sabates, Microsoft's Partner Manager, congratulated Ignition for achieving the Software Asset Management Competency in November 2013.
Rich James, Chief Technology Officer of Ignition says "we are extremely pleased to be offering this new service to the markets in which we operate. Due to the complex nature of Microsoft's licensing, it is almost guaranteed that there will be unintentional non-compliance if the correct processes are not in place. Therefore, we believe it is imperative to provide clients the assurance that comes from allowing an expert to perform these tasks on their behalf."
Contact
For further information please contact
Kristen Simons
Sales & Marketing
The Ignition Group of Technology Companies
Direct: 441-448-4358
Email: ksimons(at)ignitionmsp(dot)com
About Ignition
Ignition has two key product focuses, a Managed Services practice that delivers core-technology services to customers in over 25 countries and a business solution practices which provides software solutions based on Microsoft technologies (principally through the SharePoint platform), Practice Management solutions (based on the market-leading ViewPoint application), FATCA solutions (based on the Blue Bison KYC software) and Human Resource solutions (based on the HR Manager software also by Blue Bison). Ignition has offices located in Bermuda, Halifax and Cayman Islands with representative offices in Curacao, Bahamas, Jamaica and Trinidad. Visit http://www.ignitionmsp.com for more information.
###