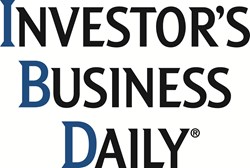 Many people have a misconception about trading stock options," Davidson explains. "They've been told that options are too risky or too complicated for the average person to master. That's simply not true
Cape Coral, FL (PRWEB) November 27, 2013
Real Options Masters™, in conjunction with Investor's Business Daily, one of the world's leading financial news and research organizations, will be holding free half-day Mastering the Market stock options workshops in two Florida cities the first week in December.
The first of these informative training sessions will be held in the Ft. Lauderdale area on Tuesday, December 3, 2013 at the Hilton Hotel, 1870 Griffin Road, Dania Beach, Florida. The second Mastering the Market workshop will take place on Saturday, December 7, 2013 at the Holiday Inn Express on 2580 Gulf to Bay Boulevard in Clearwater, Florida.
During these intensive 3½ hour sessions, students will learn how stock options can be used to increase the profit potential in stock market trades while simultaneously reducing the amount of money an investor needs to risk.
Attendees will be introduced to strategies that can help them make money from stock without owning it, control a stock for a fraction of its price, and create extra cash flow from stock they already own. They will also learn how to track institutional money flow to make better trading decisions and how to make adjustments to trades in progress using repair strategies that can reduce or even eliminate losses.
Both free half-day workshops will be led by Jon Davidson. Mr. Davidson has 16 years of experience with full-service brokerages, including time as a top hedge fund manager for Citigroup/Smith Barney. He now shares his knowledge of the financial markets and options trading as a financial trainer.
Davidson will be joined at the workshops by fellow instructor, Eddie Ramirez. Active in the stock market since 2004, Eddie is a proficient investor using Investor's Business Daily's CAN SLIM® System. In addition, Eddie is also a Senior Product Trainer and National Speaker for Investor's Business Daily. When not actively trading, Eddie presents investing workshops and seminars to both professional and non-professional investors, guiding them in researching and spotting emerging growth stocks that meet the CAN SLIM criteria.
"Many people have a misconception about trading stock options," Davidson explains. "They've been told that options are too risky or too complicated for the average person to master. That's simply not true. Options were actually developed by professional traders to substantially reduce the amount of money they would need to risk. I look forward to sharing this valuable information with our students during our half-day of very intensive training."
All who attend the Mastering the Market workshop will receive a gift, an attractive 2.0 GB USB drive. This drive comes pre-loaded with valuable information from Investor's Business Daily, including:

20 Rules of Investment Success
Guide to Spotting "Buy" Points
How You Can Recognize Market Tops and Market Bottoms
And Much, Much More.
Those interested in registering for the free Mastering the Market half-day workshop or would like more information on Real Options Masters can visit the company's website at http://www.RealOptionsMasters.com.
About Real Options Masters:
Real Options Masters is dedicated to providing educational training, seminars, and services that are designed to help investors increase their knowledge of the use of options in financial markets. The company provides comprehensive instruction and mentoring in the United States and Canada in the use of options to increase profit potential and reduce the risk of trading in the financial markets. The company is not a registered investment advisor or broker-dealer. Stocks and options trading have large potential rewards but also involve large potential risks. Our seminars are avocational in nature and intended for the purpose of the accumulation of wealth by, and the personal enrichment, development, and enjoyment of, our students. Additional information as well as a schedule of upcoming Real Options Masters workshops can be found at http://www.realoptionsmasters.com. Real Options Masters is a brand of Rich Dad® Education, a global and leading provider of educational training seminars, conferences, and services for over twenty years. For more information about Real Options Masters, Rich Dad Education and its other trainings, products, and services, please visit http://www.richdadeducation.com.
About Investor's Business Daily:
Investor's Business Daily is a leading financial news and research organization recognized for citing early emerging market and stock trends, seen in proprietary stock screens, stock research tools such as Leaderboard®, and comparative performance ratings. IBD's companion website, Investors.com, offers stock tools and research for investors of every level. Educational support is the hallmark of IBD, with IBD Meetup Clubs in major cities, an educational hotline, and introductory phone training for new investors and subscribers. The newspaper was founded April 9, 1984 by William J. O'Neil, who originated the growth investing system.