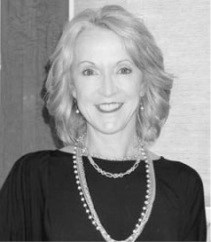 Denver, CO (PRWEB) November 27, 2013
The Haute Design Network welcomes Bobbie McCallum of Bobbie McCallum Interiors as the newest Haute Residence member for 2013. Bobbie McCallum is known for curating the most elegant and stylish spaces, and she will serve as the network's exclusive member for Denver, Colorado.
Bobbie McCallum's professionalism, years of experience, willingness to meet the needs of clients and ability to flawlessly finish projects sets the precedent for other interior designers in the field.
About Haute Design Network
Haute Design Network selects interior designers that have demonstrated a high level of expertise, professionalism, and accomplishment in their field and market. This elite circle of leading interior designers offers readers insight to past and current design trends and provides a glimpse into future innovations, offering both inspiration and exceptional resources for those seeking experienced luxury interior designers.
Bobbie McCallum is featured on Haute Design Network's comprehensive website as a distinguished Haute Residence member alongside other leading interior designers from across the country. Network members have the exclusive opportunity to interact with viewers by utilizing the Haute Design Network platform via customized blog posts and unique design features. Visit the Haute Design Network at http://www.hauteresidence.com/design.
About Bobbie McCallum of Bobbie McCallum Interiors
Bobbie McCallum first earned her Master of Architecture degree before she discovered her true passion for Interior Design. An Allied Member of ASID, Bobbie founded her business in 2002 and quickly gained a reputation for creating elegant, stylish spaces in the Rocky Mountain region. She is known for her ability to listen well, provide guidance and bring her client's dreams to life with grace and panache.
For more information about Bobbie McCallum, visit her Haute Residence Profile.