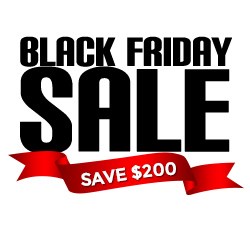 Brentwood, TN (PRWEB) November 26, 2013
AED.com, a leading online distributor of new and recertified AEDs, will be offering special pricing on Recertified Cardiac Science Powerheart G3 AEDs for Black Friday. The units, normally priced at $690, will be on special for $495 for just 24 hours beginning midnight (CST) on Thanksgiving night. Customers should use code: PHG3BF during checkout on AED.com to receive this special Black Friday pricing. This offer is only available online.
The Powerheart G3 AED is a public access model which features RescueCoach™ voice prompts to guide the rescuer and STAR biphasic technology to determine and deliver the proper shock therapy. The G3 is available as either a fully-automatic or semi-automatic unit.
AED.com is also continuing special pricing on Recertified Philips HeartStart OnSite AEDs throughout the month of November. This model is specially priced this month at $675, and can be purchased for this price at AED.com or by calling to speak with a sales representative at (855) 233-0266.
AED.com sells and services both new and recertified AEDs. The company is located in Brentwood, TN and serves over 20,000 customers in all 50 states and over 40 countries worldwide. For more information, please visit: http://www.aed.com/.