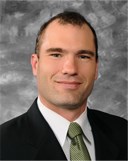 San Antonio, TX (PRWEB) November 26, 2013
HealthCrave is proud to announce their very own Dr. Chad Hivnor's success in obtaining The Paul W. Myers Award. Formally known as the Clinical Surgeons Award, it became the Paul W. Myers Award in honor of retired Lt. Gen. Paul W. Myers for his 45 years of active membership within the society of Air Force Clinical Surgeons. The prestigious award is reserved for the Air Force medical corps officer who has made significant contributions in the health care of men and women serving in the United States Air Force.
Chad M. Hivnor, M.D., is a Board Certified Dermatologist fellowship trained in dermatologic surgery. Dr. Hivnor received extensive training in laser medicine and surgery and has treated many wounded warriors. He specializes in the care of scars.
Dr. Hivnor graduated from the US Air Force Academy with a BS in Biochemistry, with distinguished honors. He then attended the University of Texas Health Science Center where he received his medical degree. He completed his residency in Dermatology at the University of Pennsylvania. Dr. Hivnor then returned to San Antonio where he served as Staff Dermatologist at Lackland Air Force Base.
Dr. Hivnor is one of the nation's foremost laser experts in the country. He has done extensive research in lasers, cosmetics, onychomycosis (toe nail fungus), skin cancer, and scars. He was also awarded a $1.1 million dollar grant to collaborate with Harvard University to study lasers' effects on scars and functional improvement after scars and surgery. Dr. Hivnor was the dermatologist who treated many wounded warriors at Wilford Hall and Lackland Air Force Base and is known for using innovative techniques on scars and burns for both the military and civilian population.
Dr. Hivnor's superb work with lasers, which serve to improve skin texture and flexibility on burn wounds and amputee scars on wounded warriors, made him an easy choice to receive the honor. He says of his laser technique "By using a carbon dioxide laser, a number of wounded warriors were able to be treated for their burns and scars, to include leg amputations," Hivnor stated. "We were then able to increase the sweat and decrease hair which causes frictional folliculitis, a skin condition caused by inflammation of hair follicles due to the prosthetics. We're really helping the wounded warriors to assimilate back into society." Dr. Hivnor is thrilled to now be able to offer these treatments, among others, to the civilian population at HealthCrave Medical Centers.