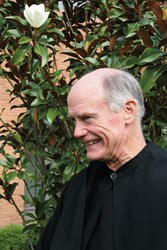 Readers will enjoy the Wild...series if they enjoy poking fun at the creatures on our planet, beginning with themselves!
St. Louis, MO (PRWEB) January 14, 2014
Although the Wild... series is an alphabet children's book of poetry, it can be enjoyed by children and adults of all ages. The creatures that Fr. Ralph introduces us to are from all over the world; some common, some extremely rare, and all amusing in their own way. In Wild..., Fr. Ralph takes us from Anne, the quiet Clam, whose mother is chowder, to Uncle Sam the Eagle, who wishes he were gentle but claims, "I am what I am," to the Umbrella bird who thinks it is "quite absurd" that some people don't believe he exists, to the Yamaha Shark who suggests that we don't want to meet him at close quarters. These and the twenty-two other creatures of the alphabet bring delight and humor to readers of all ages.
In Wilder..., we are introduced to even more delightful creatures of the earth. Neil, the electric eel, blows our fuses, Nellie the Jellyfish is a "see-through me," Palmer the Piranha makes a commotion if you bleed in his ocean, and Sheba the Zebra doesn't like referee jokes! These are just a few of the unique and amusing animals that Fr. Ralph brings to life in Wilder...
In this newest release, Wildest...., we meet yet another group of fascinating and funny beasts of all sizes and shapes. Doug is a dysfunctional bug who doesn't bite - he hugs instead. King Kong is a gorilla who "went terribly wrong," the Tsetse fly is a colorful insect who gets a kick of the fact that no one can spell his name, and Zeese is an eyeless fish who lives deep in the sea.
At the end of each book in the Wild... series, Fr. Ralph features several poems about other fascinating creatures of the earth who have their own interesting story to tell. These poems are for the more advanced reader, some with deep meaning, some comical, and others showing the strange and often shocking aspects of nature.
Fr. Ralph, born near Sherwood Forest in England, came to the United States in 1970 to join the Benedictine Monastery and teach at Saint Louis Priory School where he has taught Latin, Greek, Creative Writing, Theology and Tennis and is currently vocation director. A prolific writer, in addition to the Wild... series, Fr. Ralph has written eight books of poetry, a spoof on Tennis titled, "They Also Serve...Tennis, a Global Religion," over 60 hymns and "Eloquence of Truth," a poetry/prose book about the atrocities of abortion. Fr. Ralph currently has several other books in the works. All of Fr. Ralph's books are available on Amazon.com and MonographPublishing.com
Readers will enjoy the Wild... series if they enjoy fish, animals and birds, but especially if they enjoy poking fun at the strange ways of the creatures on our planet, beginning, of course, with themselves.
About Monograph Publishing
http:http://www.monographpublishing.com
636-938-1100
Monograph Publishing is a multi-dimensional company based in St. Louis, Missouri specializing in high quality publications, design, fine art prints and photography.