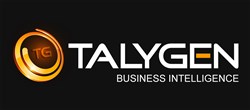 our Invoicing program seamlessly links to Talygen's other functions, including time and expense tracking, allowing users to easily generate invoices based on the time they put in and their budget.
Palo Alto, California (PRWEB) November 25, 2013
An important aspect of the purchasing cycle, invoicing is the main step that brings in the money. Invoices trigger clients to remit payments and helps ensure that companies get paid on time. Unfortunately, as critical as this step is, most invoicing programs in the market do not integrate well with time or expense tracking software, so the process becomes a cumbersome experience for users.
That's where Talygen comes in. Known as the world leader in Business Management Automation, the company unveiled its Invoicing Module that makes the billing process easier and more convenient for businesses and clients alike.
"Whether they're sending one-off invoices or setting up recurring bills, the Talygen Invoicing Module has got companies covered," said Harold Saini, Talygen's Chief Program Manager. "Plus, our Invoicing program seamlessly links to Talygen's other functions, including time and expense tracking, allowing users to easily generate invoices based on the time they put in and their budget."
The Talygen Invoicing Software enables users to:

Easily create recurring and one-time invoices
Filter invoices based on specific parameters, such as sent, paid, disputed, bad debts, etc.
Sort and view invoices based on projects or clients
Download invoice lists as CSV files
View, edit, and copy invoices
Pre-populate payment terms, item descriptions, rates, prices, taxes, discounts, and more
Select different templates for each invoice
Automation and Organizational Features
Talygen's Invoicing Module enables businesses to generate and send invoices much faster by automating certain billing tasks and information. Aside being able to set recurring bills, users can also pre-populate the invoices with details such as taxes, discounts, pricing, product information, and more.
"Talygen's automation features enable users to generate and send out invoices in a more efficient manner. Instead of re-typing repetitive information, they can simply hit a few keystrokes and the program will do the rest," added Saini.
In addition to automating invoicing tasks, the Module also helps users sort and find documents easily. Talygen's Invoicing program has specific filters that let companies arrange bills by date, client, project, and more, so they won't have to waste time manually sifting through documents.
Seamlessly Integrates with Time and Expense Tracker
Another important component of Talygen's Invoicing Module is its integration with other business management tools, such as the Time Logging and Expense Tracking functions. This enables companies to easily and accurately generate bills based on the time and expenses put in during the duration of a project or task.
"Most invoicing programs out there simply give people the ability to create invoices--nothing more. With our Invoicing Module, businesses can link their billing program with the Time and Expense Tracking Modules so they won't have to manually compute or tally hours and expenses," mentioned Saini.
This tight integration also ensures that bills are computed in a more precise manner. "Manually adding up billable hours and expenses opens up room for errors. That kind of thing is preventable with Talygen because the system automatically and accurately generates invoices based on the time and expenses that were logged in," furthered Saini.
About Talygen
Talygen is the worldwide leader in Business Management Automation. Talygen's integrated suite of services and processes allows businesses to manage their core workflows via a cloud-based Software as a Service (SaaS) application. Talygen allows companies to automate, regulate and enforce their corporate processes. The company empowers businesses and their employees to manage the full set of corporate tasks without having to install specialized software for each of them.
With its wide variety of features, easy to use concepts and enhanced functionality, it allows end to end process management and seamless communication between stakeholders in a project or business. In today's competitive business environment, successful companies are constantly challenged with managing the entire life cycle of a project efficiently and transparently. With Talygen, companies now have more ways than ever to make that happen.
Press Contact:
Talygen, Inc.
Harold Saini
(650) 800-3850
228 Hamilton Avenue 3rd Floor
Palo Alto California 94301
Media(at)Talygen(dot)com
https://talygen.com