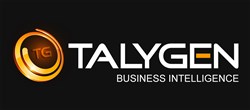 The Talygen Invoicing Module isn't just about making billing more efficient, it's also about making it error-free
Palo Alto, California (PRWEB) November 26, 2013
Talygen, the leading provider of Business Management Automation solutions, today highlighted an important feature of its Invoicing software. Companies can now pre-populate their invoices with default values, such as taxes, discounts, and more, to make the billing process faster and more efficient.
"We've noticed that there are certain pieces of information that businesses repeatedly include in their bills. Taxes and discounts for instance are almost always factored in," said Harold Saini, Chief Program Manager at Talygen. "We wanted to make life easier for companies that do this, which is why we developed some automation features for our Invoicing solution."
Some of the features included in Talygen's Invoice Creator are:

The capability to set default taxes, discounts, prices, and more
Sorting functionalities to let companies easily organize their bills
Advanced filtering options that allow users to filter by invoice number, status, project, client, and more
Export functions for downloading invoices
Templates for quick invoice generation
Integration with other Talygen modules, including Time Tracking, Expense Tracker, CRM, and more
Ability to add comments to each invoice
Capability to set one-off and recurring bills
Invoicing Made Easy
Countless administrative resources are wasted on manually taking care of repetitive tasks such as invoicing. Thanks to Talygen's automation features though, businesses can significantly cut the time and effort spent on such tasks, allowing them to focus more on generating revenue and taking care of their clients.
With the Talygen Invoicing Module, users no longer have to re-type discounts, taxes, and other pricing information. They can simply set those values once and let the program take care of the rest. The program also allows companies to put their recurring bills on auto-pilot so they won't have to micromanage repetitive invoices.
These automation features aren't just convenient, they also reduce errors at the same time. Manually inputting data is time-consuming and can make users prone to mistakes. Thanks to Talygen though, human error, at least when it comes to invoicing, almost becomes a non-issue.
"The Talygen Invoicing Module isn't just about making billing more efficient, it's also about making it error-free. Its automation capabilities effectively kill two birds with one stone for our clients and that's one of the reasons why they love our program," added Saini.
About Talygen
Talygen is the worldwide leader in Business Management Automation. Talygen's integrated suite of services and processes allows businesses to manage their core workflows via a cloud-based Software as a Service (SaaS) application. Talygen allows companies to automate, regulate and enforce their corporate processes. The company empowers businesses and their employees to manage the full set of corporate tasks without having to install specialized software for each of them.
With its wide variety of features, easy to use concepts and enhanced functionality, it allows end to end process management and seamless communication between stakeholders in a project or business. In today's competitive business environment, successful companies are constantly challenged with managing the entire life cycle of a project efficiently and transparently. With Talygen, companies now have more ways than ever to make that happen.
Press Contact:
Talygen, Inc.
Harold Saini
(650) 800-3850
228 Hamilton Avenue 3rd Floor
Palo Alto California 94301
Media(at)Talygen(dot)com
https://talygen.com