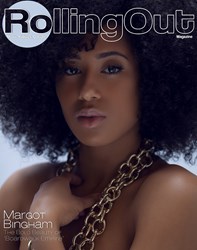 I've always known that I wanted to do performing arts since I was 2 years old.
Atlanta, GA (PRWEB) December 02, 2013
Margot Bingham starred as 1920s chanteuse who was a major part of "Boardwalk Empire's" fourth season.
"It was all very quick. I don't think I ever got to really sit down and think about it too much," Bingham says of her first few weeks. "They kept calling and asking me to hold more dates and writing me into the script more and more. And I never really had the time to process any of it because every single day [that] I wasn't filming, I was in the recording studio. I was kind of doing double duty."
The talented singer, actress and model was primed for stardom since before grade school.
"I've always known that I wanted to do performing arts since I was 2 years old," Bingham tells New York-based music editor Todd Williams.
She acknowledges that her myriad of professional endeavors makes a personal life something of a lesser priority. With her music career in full swing and her starring role on "Boardwalk Empire," Bingham is staying focused. "My career has always been my number one. My friends have always known me to be very driven with that."
Visit rollingout.com to read the interview in its entirety. Be sure to check out this and other exclusive photo shoots and video footage with celebrity photographer DeWayne Rogers.
About rolling out Magazine:
Rolling out, the nation's largest free urban weekly, is a digital and print magazine that focuses on the black experience in response to entertainment, politics, fashion, culture, sports and lifestyle points of interest. Headquartered in Atlanta, rolling out is positioned as the voice for the African American experience, using its newspaper as a platform in the marketplace to express urgency for education reform, and to document entrepreneurial endeavors and other relevant issues in the Diaspora. For information on rolling out, please log on to rollingout.com.