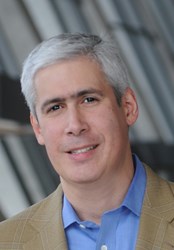 Inside-out strategic planning helps narrow the alternatives and facilitates conscious decision-making so that nonprofits can focus on the things that matter the most. -- Juan Pablo Gonzalez, Axiom Consulting Partners
Chicago, IL (PRWEB) December 03, 2013
McGladrey LLP's annual series of Nonprofit Summits – day-long events focused on the unique accounting, tax and operational needs of nonprofit organizations – will feature a presentation titled "Strategic Planning from the Inside Out: New Approaches, Better Results," by Juan Pablo Gonzalez, partner, Axiom Consulting Partners.
McGladrey, the nation's leading provider of assurance, tax and consulting services focused on the middle market, will hold Summits Dec. 4 in Philadelphia; Dec. 10 in New York City and subsequently in Boston, Worcester MA, Orlando, Baltimore, Raleigh and Washington, D.C. Attendees will include executive directors, CEOs, CFOs at leading nonprofit organizations.
"When it comes to strategic planning, nonprofits and commercial organizations are different in how they measure success and how they are governed," says Gonzalez.
"The goal of nonprofits should be to align the organization's people and other resources with its mission and vision. In nonprofits, with multiple constituencies and larger boards of directors, there is often an overabundance of good ideas and a lack of resources to execute them all. Inside-out strategic planning helps narrow the alternatives and facilitates conscious decision-making so that nonprofits can focus on the things that matter the most."
For example, Gonzalez points to one association whose board thought that advocating on behalf of its profession should be the organization's top priority. During an inside-out strategic planning process, they discovered that members-at-large were primarily interested in sharing knowledge and networking. Understanding and resolving those differences helped the association execute the strategies that were most important in keeping a strong base of members while communicating the importance of advocacy to the organization's longer-term relevance.
Gonzalez says that inside-out strategic planning for nonprofits begins with assessing the needs and concerns of constituents and focusing operational and financial analyses on the drivers of mission attainment. From there, the organization can develop and clarity alternative courses of action and evaluate the impact of those choices – on staff, finances, members and other stakeholders. That strategic planning will enable nonprofits to prioritize.
"Grounding the strategic planning process in facts, being rigorous in your analysis and being realistic about what is actually actionable are critical," Gonzalez says. He poses seven questions that can help determine if the planning process is successful:
1. Is your strategy distinctive, clear and easy to understand?
2. Is it compelling to current and potential members and stakeholders?
3. Has a shared, fact-based understanding of the organization and its environment been established?
4. Have all constituents been appropriately engaged in the process?
5. Have alternatives and their implications been carefully assessed?
6. Has the data, analyses and evaluation of alternatives been documented?
7. Have both actionable next steps and success measures been developed?
"Healthcare providers, colleges and universities, associations and charitable organizations provide a world of good," Gonzalez says. "In our experience, inside-out strategic planning is the best way to ensure that they fulfill their mission."
About Axiom Consulting Partners
Axiom Consulting Partners works side-by-side with leaders to deliver pragmatic solutions that drive results. Our services help clients clarify strategy, focus on the highest priority sources of value and align their capabilities, processes and people to deliver sustainable, profitable growth. We always look at a client's challenges through the lenses of business strategy, organization design and talent management – it's why they choose us over firms that operate in just one of these disciplines.
Learn more at http://www.axiomcp.com.
About McGladrey
McGladrey LLP is the leading U.S. provider of assurance, tax and consulting services focused on the middle market, with more than 6,700 people in 75 cities nationwide. McGladrey is a licensed CPA firm and serves clients around the world through RSM International, a global network of independent assurance, tax and consulting firms. McGladrey uses its deep understanding of the needs and aspirations of clients to help them succeed. For more information like us on Facebook at McGladrey News, follow us on Twitter @McGladrey and/or connect with us on LinkedIn.