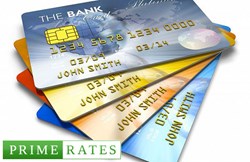 It has never been easier to find the right card with the right terms this fast.
Washington, D.C. (PRWEB) December 03, 2013
Primerates.com has just launched the most powerful credit card comparison tool on the market. Beta users found the search tool and the results it provided were much more valuable than other competitor websites. With consumers searching more frequently for financial products online, Primerates.com can now be considered to be at the forefront of helping people find the right credit card with the right terms for their needs regardless of the personal or business credit situation.
Primerates.com provides accurate information about credit cards and gives consumers the option to choose which credit card is best for their individual needs. The credit card comparison tool allows users to enter information about their individual financial situation and then the powerful algorithms produce links to the credit cards that best suit their requirements. Primerates.com has access to the terms for hundreds of credit cards offered by the industry leading financial institutions like Visa, Mastercard, and American Express. When a consumer uses this credit card comparison tool they know they will see valuable information from reputable credit card brands and not unrecognizable banks.
Edward Murphy of PrimeRates.com stated that, "Credit card comparison tools offered by other websites have been around for some time, but none offer the amount of detailed information and the level of individualized results that Primerates.com can produce. Our tool doesn't just provide information about credit cards, but also provides links directly to credit card applications allowing consumers a seamless experience to learn and apply for the best credit card for them. It has never been easier to find the right card with the right terms this fast."
Primerates.com has been providing interesting economic and financial news and valuable financial tools to consumers since 2012. The website is packed with articles and information that consumers rely on to stay informed about the financial world. With new articles and features being rolled out frequently, Primerates.com will continue to grow and educate consumers on the economic and financial topics important to getting ahead in these tumultuous economic times.