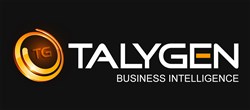 While individual ideas and skills contribute a great deal to the success of any project, we believe that that communication and coordination play an even bigger role in project management.
Palo Alto, California (PRWEB) December 02, 2013
Talygen, the world leader in Business Management Automation today showcased its Project Management Module. The company put the spotlight on its software's collaborative features that make it easier for project managers, team members, and clients to connect with each other.
"While individual ideas and skills contribute a great deal to the success of any project, we believe that that communication and coordination play an even bigger role in project management," mentioned Talygen Chief Program Manager Harold Saini. "That's why we developed our software to make it as collaborative as we can."
Some of the key collaboration features of the program include:

Real Time Client Communication features
The capability to add special notes on multiple project facets, and in every step of the project management process
Message boards to enable team members to weigh in and update each other
Easy reporting functions to create detailed reports on various components of the projects
File sharing capabilities to enable users to upload and share documents such as spreadsheets, PDF files, and more
Multi-user and multi-project support that enable companies to juggle various projects and teams from one convenient dashboard
Mobile apps that enable users to complete project tasks while they're on the go
Open and Transparent Lines of Communication
Talygen's Project Management Module sees to it that no manager, team member, or client is left in the dark. Thanks to the tool's message board feature, everyone who is part of the project may view and post updates, questions, or concerns. Users can also attach files to their threads or replies to further substantiate their posts.
Talygen also records communication between individuals so messages sent over the system are never lost or misplaced. Additionally, files or correspondence can also be exported as PDFs, spreadsheets or reports, allowing users to keep hard copies of documents.
Reports may also be generated easily, so users can review any project documentation or data to assess the progress of their projects and teams.
"We really covered the bases when it comes to communication. Team members can send messages and files for easy collaboration and we even have a notifications center to ensure that no one misses a single update," said Saini.
Convenient Tools and Functionality
Talygen's Project Management software is also one of the most convenient ones of its kind. Because it is a web-based application, all files and correspondence are stored in the cloud, thus ensuring that users can view updates and messages in real-time as long as they have an Internet connection.
Talygen has also released mobile applications for several major platforms, including iOS, Android, Blackberry, and Windows Phone, so managers, team members, and clients can check for updates and perform their responsibilities even when they're not in front of the computers.
About Talygen
Talygen is the worldwide leader in Business Management Automation. Talygen's integrated suite of services and processes allows businesses to manage their core workflows via a cloud-based Software as a Service (SaaS) application. Talygen allows companies to automate, regulate and enforce their corporate processes. The company empowers businesses and their employees to manage the full set of corporate tasks without having to install specialized software for each of them.
With its wide variety of features, easy to use concepts and enhanced functionality, it allows end to end process management and seamless communication between stakeholders in a project or business. In today's competitive business environment, successful companies are constantly challenged with managing the entire life cycle of a project efficiently and transparently. With Talygen, companies now have more ways than ever to make that happen.
Press Contact:
Talygen, Inc.
Harold Saini
(650) 800-3850
228 Hamilton Avenue 3rd Floor
Palo Alto California 94301
Media(at)Talygen(dot)com
https://talygen.com