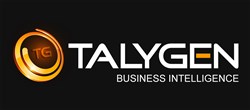 Raising and fixing tickets is already inconvenient as it is. That's why we've done everything we can to make ticket resolution as easy and painless as possible
Palo Alto, California (PRWEB) December 03, 2013
No company or team can function well if there are unresolved issues in the background. Technical matters can greatly hinder the completion of projects and curb productivity which is why businesses must stay on top of them at all times.
Fortunately, Talygen, the world leader in Business Management Automation, introduced a solution that will enable businesses to do exactly that. Thanks to its Ticket Support System, businesses can now get automatic reminders about unresolved tickets and other technical matters. Team members will no longer have to wait for extended periods of time to get their issues resolved; with Talygen, companies can see to it that all tickets are handled efficiently.
"Unresolved tickets are annoying at best and revenue-draining at worst. They keep users from being able to perform their tasks, and can result in project delays, cost hikes, and even bad client experiences," said Harold Saini, Chief Program Manager at Talygen. "To prevent all of that, we have launched our Ticketing Program complete with a reminder function that gives people a heads up regarding open tickets."
With the Ticket Support System, users will be able to:

Open, edit, and close tickets quickly and easily
Track issues with ease and see which items need to be taken care of
Follow-up on open tickets
Schedule reminders to ensure that no issue is left open
Set priorities for each ticket
Include file attachments to tickets
Reminders, Priorities, Transfers, and More
Talygen's Ticketing Module revolves around accountability and productivity. Specific users are assigned to each ticket to guarantee that everyone knows who's supposed to take care of what. Talygen also allows users to transfer tickets to different people or departments to ensure that the right person is assigned to the right issue.
Users can schedule follow-ups on a daily basis or at pre-set time frames to see to it that tickets are resolved on time. If users are handling multiple tickets at once, they can set priorities and deadlines for each issue to make it easier and faster to get the important matters out of the way.
Furthermore, to prevent any further issues or misunderstandings, the Ticketing Module lets users attach files and documents to their tickets, allowing them to clearly communicate or illustrate their problems.
"Raising and fixing tickets is already inconvenient as it is. That's why we've done everything we can to make ticket resolution as easy and painless as possible," said Saini.
Works for Both Internal and External Issues
It's important to note that Talygen's Ticketing Module functions for both team members and clients. Unlike other ticketing programs that only work for either external or internal issues, Talygen's solution makes it simple for anyone--whether they're part of the company or not--to get their issues resolved as efficiently as possible.
"Talygen's Ticketing Module boosts employee morale and customer service at the same time. Since it works for both employees and clients, everyone associated with the company can stay happy and satisfied."
About Talygen
Talygen is the worldwide leader in Business Management Automation. Talygen's integrated suite of services and processes allows businesses to manage their core workflows via a cloud-based Software as a Service (SaaS) application. Talygen allows companies to automate, regulate and enforce their corporate processes. The company empowers businesses and their employees to manage the full set of corporate tasks without having to install specialized software for each of them.
With its wide variety of features, easy to use concepts and enhanced functionality, it allows end to end process management and seamless communication between stakeholders in a project or business. In today's competitive business environment, successful companies are constantly challenged with managing the entire life cycle of a project efficiently and transparently. With Talygen, companies now have more ways than ever to make that happen.
Press Contact:
Talygen, Inc.
Harold Saini
(650) 800-3850
228 Hamilton Avenue 3rd Floor
Palo Alto California 94301
Media(at)Talygen(dot)com
https://talygen.com