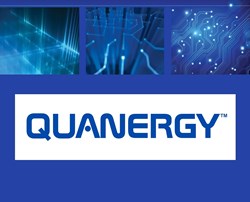 Industry veterans and visionaries support Quanergy's endeavor to shape the future with ubiquitous smart 3D sensing.
Sunnyvale (PRWEB) November 26, 2013
Quanergy Systems, Inc. announced today that it has raised investment funds from Transportation Technology Ventures LLC, Wardenclyffe Partners LLC (a new seed fund formed by the founders of Tesla), Newbury Ventures, and Markis. The new financing will be used for the development and commercialization of its Mark VIII LiDAR product.
"We are delighted to have the support of industry veterans and visionaries, as we endeavor to shape the future with smart 3D sensing innovations that will improve people's lives and enhance their experiences," said Dr. Louay Eldada, CEO and Co-Founder of Quanergy.
About Quanergy Systems, Inc. (Quanergy):
Quanergy (http://www.quanergy.com), founded in November 2012, is developing the world's leading LiDAR sensors and software for capturing and processing real-time 3D mapping data. In transportation, the data will be utilized to greatly improve the accuracy and reliability of on-board driver safety systems and enhance them with object recognition and scenario analysis capability, and also to enable autonomous driving in the future. Quanergy has established early partnerships with global automotive companies and digital map makers, and will be expanding its market footprint following introduction of the Mark VIII.
About Transportation Technology Ventures LLC (TTV):
TTV (http://www.transportationtechnologyventures.com) is an incubator for transportation focused startups ranging from logistics to automotive to smart city infrastructure. TTV currently has four portfolio companies and is expanding its operations in 2014. TTV's recently announced partnership with City of San Jose and Prospect Silicon Valley (http://www.prospectsv.org) will enable TTV to offer state-of-the art commercialization facilities and real-world proving grounds for Quanergy and other companies in its portfolio.
Contact:
Quanergy Systems, Inc.
(408) 542-9584
info(at)quanergy(dot)com
# # #