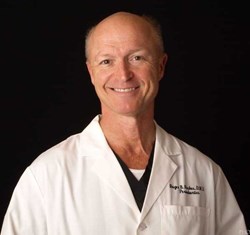 Jackson, MS (PRWEB) November 25, 2013
November is Pancreatic Cancer Awareness Month and Jackson, MS periodontists Drs. Roger B. Parkes and R. Clarke Stewart of Periodontal Associates of Jackson and their staff are raising awareness among their patients and the community regarding the connection between pancreatic cancer and periodontitis, highlighting the need for proper gum disease treatment as a way to maintain overall health. There have been numerous research studies conducted that suggest that people with periodontal infection have a higher chance of developing pancreatic cancer, especially when not properly treated, making the need to be aware of gum disease causes even more important.
Two main reasons exist that have led both medical and dental professionals to connect these diseases. First, in response to gum disease causes, the body produces antibodies to fight the infection. These are known as P. gingivalis and these same antibodies are found in very high levels in pancreatic cancer patients. In addition, carcinogens called nitrosamines amass in the mouth when gum disease treatment in Jackson is not sought and the infection takes hold. The nitrosamines have been shown to increase the risk of developing pancreatic cancer.
Drs. Parkes and Stewart are committed to helping the community know and detect the early signs of periodontal infection by educating about gum disease causes and signs. Early signs can include gum recession, tenderness and bleeding. There have been tremendous advances in the options for gum disease treatment in Jackson that offer many patients easier ways to effectively treat and eliminate such infection, giving them improved access to oral and overall health. From intensive cleanings to new laser gum surgery methods, patients today have many options for maintaining their health.
As well as pancreatic cancer, gum disease has been linked to diabetes, heart attack, low birth weight and other conditions. Utilizing November's Pancreatic Cancer Awareness Month, Drs. Parkes and Stewart and their staff invite Jackson residents to visit their website or call their office to learn more about periodontal disease and pancreatic cancer.
About The Doctor
Periodontal Associates of Jackson, P.A. is a periodontal practice offering personalized dental care for patients in Jackson, MS since 1981. Dr. Roger B. Parkes was accepted into the first class at the University Of Mississippi School Of Dentistry and received his dental doctorate there. He attended Baylor College of Dentistry in Dallas, TX for his Periodontics studies and graduated with his Masters of Science in Dentistry. Dr. R. Clarke Stewart received his B.S. degree in Biology from Mississippi College, and graduated cum laude from the University Of Mississippi School Of Dentistry. He became certified in periodontics from the University of Alabama. Drs. Parkes and Stewart are part of one percent of dental professionals providing the LANAP FDA cleared laser procedure for gum disease and periodontal treatment. To learn more about Periodontal Associates of Jackson, P.A. and their dental services visit their website at http://www.periojackson.com and call (769) 230-3500.