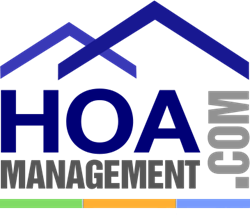 Elk Grove Village, IL (PRWEB) November 26, 2013
HOA Management (.com) is proud to announce a new advertising partnership with Adams Roofing Professionals, Inc. Adams Roofing Professionals is a full service roofing company that handles everything from 24/7 emergency response and repairs to basic maintenance and new roof installation.
Adams Roofing Professionals, Inc. has partnered with HOA Management (.com) to advertise their services to community associations and property management companies in Illinois that are actively searching for maintenance services. As a result of the new partnership, Adams Roofing Professionals will appear on the HOA Management (.com) vendor directory. To learn more about Adams Roofing Professionals, visitors to the directory can view their profile page on HOA Management (.com). This page allows users to contact Adams Roofing Professionals in a number of ways. These include a direct hyperlink to their website, a current phone number, and an email contact form.
Adams Roofing Professionals offers services to provide excellent value and superior protection for homes. As a 3rd generation family company, Adams Roofing puts their name behind every product and take pride in the services they provide. Adams Roofing can handle all of their jobs in house, and will not sub contract to any other companies. Choosing the right contractor to install a roof or siding is just as important as selecting quality materials. At Adam's Roofing Professionals, they will guarantee every home makes a striking impression in their neighborhood by adding valuable curb appeal. Adam's attention to detail, product quality, and superior craftsmanship makes this possible.
HOA Management (.com) is a leading HOA property management directory that uses targeted marketing strategies to reach out to community associations and offer them free access to its online directory. Association residents and board members are able to connect with professional management companies and service providers in their local area by searching on the HOA Management (.com) directory. To learn more about HOA Management (.com), visit http://www.hoamanagement.com or email sales(at)hoamanagement(dot)com.
###