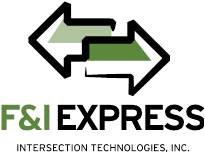 The ZERO Plan® and F&I Express…..What a perfect partnership!
Southlake, Texas (PRWEB) November 27, 2013
F&I Express®http://www.fandiexpress.com is pleased to announce that Universal Lenders LLC innovative premium finance product – The Zero Plan®, has joined its industry-leading aftermarket eContracting platform. Auto dealers across the United States will now have the ability to prepare, process and register all Zero Plan® premium finance contracts for the dealers who are part of the Zero Plan® dealer network.
"The Zero Plan® provides consumers the ability to finance the purchase of their aftermarket products. With F&I Express, The Zero Plan®'s dealer customers can offer an easy, error-free financing process to help speed the vehicle delivery process," said Brian Reed, President and CEO of Intersection Technologies, Inc. and F&I Express. "The Zero Plan® is committed to providing flexible payment options to customers. Being a part of the F&I Express platform supports that commitment."
"The ZERO Plan® and F&I Express…..What a perfect partnership!" Jeff Jacobs CEO of Universal Lenders LLC went on to say "The ZERO Plan® is the only installment plan that allows multiple F&I products to be financed on one installment agreement. With the wealth of F&I products offered on the F&I Express platform our mutual dealers will experience seamless integration and increased revenue while receiving their funding within 7 days."
About Intersection Technologies, Inc.
Intersection Technologies, Inc. is a leading technology and solutions provider to automobile dealerships, finance sources, aftermarket product providers and related companies the automotive F&I industry. Its F&I Express® eContracting platform allows automobile dealers to go to one place to conduct business electronically with all of their aftermarket F&I product providers, using a streamlined, error-free process. The company's ExpressTabletSM iPad® mobile office application, winner of the Agent Summit 2013 Provider Innovator of the Year award, is used by F&I product general agencies and their field sales teams to help improve dealer profitability and service levels. Its ExpressRecoveriesSM program enables automotive finance sources to improve recovery of ancillary product cancellation refunds, while improving regulatory compliance. In addition, the company offers management consulting and IT services to the automotive industry through its F&I consult division.
About Universal Lenders, LLC & The ZERO Plan®
A privately held company located in the Chicago area, Universal Lenders LLC offers a nontraditional approach to premium financing. With a goal to increase retailer's revenue by increased use of premium financing, Universal Lenders LLC created The ZERO Plan® as a dealer friendly platform that offers funding in 7 days, limits cancellations thru collection efforts and provides an expanded list of eligible products other than service contracts for retailers to finance such as Tire & Wheel and other ancillary F&I products. Universal Lenders LLC also provides its retailers with sales tools to increase revenue from service drive customers and cash buyers. For more information please email Jeff Jacobs at jjacobs(at)universallenders(dot)net
For further information, contact:
Brian Reed
Intersection Technologies, Inc. and F&I Express
BrianR(at)FandIExpress(dot)com
817-851-8229