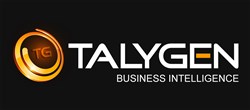 Whether they're just getting to know a prospective client, or trying to keep a long-time customer happy, Talygen's CRM software will help companies take their customer relationships to the next level
Palo Alto, California (PRWEB) December 05, 2013
The health of any business isn't measured simply by the number of its customers; it is also determined by how strong its relationships are with them. Maintaining client loyalty and happiness is essential to any business, which is why having a dependable and competent customer relationship management software is a must.
Talygen, the world leader in Business Management Automation, can do exactly that. The company's CRM Module is equipped with convenient features that businesses can utilize in each phase of the customer life cycle. Such functionalities include automation tools, collaboration capabilities, and customer tracking functions.
"Whether they're just getting to know a prospective client, or trying to keep a long-time customer happy, Talygen's CRM software will help companies take their customer relationships to the next level," said Talygen Chief Program Manager Harold Saini. "Our software provides companies with key visibility into the sales pipeline, allowing them to generate more revenue and forge long-lasting and mutually beneficial relationships."
Some of the program's key features are:

Automation tools for follow-ups and mass-mailings
Tracking features to help users monitor and manage leads
Note-taking functions to let users add client- or lead-specific notes and commentaries
Mobile application for handling CRM on the go
Analytics for tracking performance and fine-tuning CRM strategies
Bulk-import capabilities to easily transfer multiple leads
Can be used to convert prospects
When it comes to converting leads into paying clients, Talygen's CRM Module offers immense assistance to sales reps and managers. The program has an automated follow-up functionality that gives users reminders and notifications to ensure that they never miss a chance to re-connect with their leads.
The module also lets them add special notes to each lead and client that would help them distinguish prospects and personalize their communication.
In addition, the software makes it easy for users to assign leads so that there are no overlaps between team members, and clients--whether they are prospective or acquired--will get a consistent experience.
"Lead generation and conversion can be a pretty daunting task. You have to keep track of all your leads and ensure that each and everyone is satisfied. The process can be confusing especially if users are handling numerous leads at once," said Saini. "Talygen aims to lighten that load by automating tasks such as follow-up reminders and mass emails. We want to give users fewer things to worry about so they can focus on keeping their prospects happy."
Also for maintaining and strengthening relationships
It's important to note that Talygen's CRM Module doesn't stop with lead generation. It can also do wonders when it comes to maintaining relationships with existing clients.
The software seamlessly integrates with Talygen's client-centric modules including the client portal, message boards, ticketing system, and more. These modules can be accessed though one dashboard and they work well together to provide a great experience to the clients.
"Transitioning from lead, to client, to loyal customer is easy with Talygen's software. The program stores client files and information from each step of the sales process, so managers and team members can easily access everything with a few clicks," furthered Saini.
"For instance, when speaking to a regular client, a customer service rep can simply check out their CRM module for previous emails or notes that they can use to personalize the client's experience and serve them better."
About Talygen
Talygen is the worldwide leader in Business Management Automation. Talygen's integrated suite of services and processes allows businesses to manage their core workflows via a cloud-based Software as a Service (SaaS) application. Talygen allows companies to automate, regulate and enforce their corporate processes. The company empowers businesses and their employees to manage the full set of corporate tasks without having to install specialized software for each of them.
With its wide variety of features, easy to use concepts and enhanced functionality, it allows end to end process management and seamless communication between stakeholders in a project or business. In today's competitive business environment, successful companies are constantly challenged with managing the entire life cycle of a project efficiently and transparently. With Talygen, companies now have more ways than ever to make that happen.
Press Contact:
Talygen, Inc.
Harold Saini
(650) 800-3850
228 Hamilton Avenue 3rd Floor
Palo Alto California 94301
Media(at)Talygen(dot)com
https://talygen.com