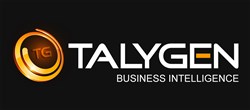 Managers or clients no longer have to manually ask employees how they're doing. Instead, Talygen's reports, logs, and screenshots tell them everything they need to know.
Palo Alto, California (PRWEB) December 06, 2013
Talygen, the world leader in business management automation today revealed its Employee Management module that gives users everything they need to monitor employees and project progress. The module includes work diaries, time tracking capabilities, automatic screenshot generators, and work loggers.
"It can be difficult for managers and clients to track employees," said Talygen Chief Program Manager Harold Saini. "Managers are often dealing with multiple projects and tasks, while clients are busy with their own business to micro-manage the contractors working on their projects."
According to Saini, Talygen's Employee Management Module addresses these issues with its automated monitoring features. Managers or clients no longer have to manually ask employees how they're doing. Instead, Talygen's reports, logs, and screenshots tell them everything they need to know.
With Talygen's Employee Management Module, users are able to:

Save time from manually checking employee activities
Get full transparency of project progress thanks to the screenshot generator
Empower team members to work harder and make better use of their time
Generate proof of project progress
Enable tracking on mobile devices
Time Tracking
The Time Tracking tool lets users monitor the logged hours of employees working from different locations, making it easier to manage attendance. It also shows if an employee is working from their smartphone, desktop app, or web application.
Screenshot Tracker
Aside from enabling users to see what team members are working on, the Screenshot Tracker can also provide proof of work and project completion. This comes in handy when managers are reporting to clients or creating invoices.
Activity Logger
The Activity Logger provides detailed working hours spent on each task. It also monitors mouse clicks and keystrokes and it generates activity reports based on the data.
Talygen's Activity Logger provides tremendous insights about team efficiency and productivity. It enables users to see how much time and effort is being spent on each aspect of the project. More importantly, it allows managers and clients to allocate resources and delegate tasks more effectively.
Companies that wish to learn more about Talygen's Employee Management tool may visit: http://talygen.com/YourEmployees.
About Talygen
Talygen is the worldwide leader in Business Management Automation. Talygen's integrated suite of services and processes allows businesses to manage their core workflows via a cloud-based Software as a Service (SaaS) application. Talygen allows companies to automate, regulate and enforce their corporate processes. The company empowers businesses and their employees to manage the full set of corporate tasks without having to install specialized software for each of them.
With its wide variety of features, easy to use concepts and enhanced functionality, it allows end to end process management and seamless communication between stakeholders in a project or business. In today's competitive business environment, successful companies are constantly challenged with managing the entire life cycle of a project efficiently and transparently. With Talygen, companies now have more ways than ever to make that happen.
Press Contact:
Talygen, Inc.
Harold Saini
(650) 800-3850
228 Hamilton Avenue 3rd Floor
Palo Alto California 94301
Media(at)Talygen(dot)com
https://talygen.com