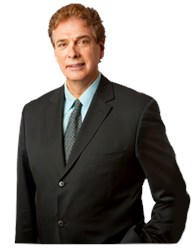 New York, NY (PRWEB) November 25, 2013
Paul Rudder, NYC's top divorce and family lawyer, is pleased to unveil his divorce guide. Those who are facing divorce proceedings should become familiar with this guide, and learn more about FAQ's and pitfalls associated with getting a divorce in New York.
Divorce proceedings are often full of surprises. Divorces are unfortunate, and at the end of the day – it's the children who suffer the most. Regardless of whether you're sad, or glad, about being divorced, it's important you do the proper planning and preparation for what's about to happen. Being prepared will save you money and frustration.
Below is a guide, and general information, so you are prepared.
a) Be prepared for each phase of the divorce process not just the initial phase.
b) Make sure you understand the total divorce process from beginning to end. Make sure to review all the elements of the divorce process.
c) Try to understand the best you can, what your soon to be ex-spouse wants. Try to be in their head. The more you understand them, and the better you communicate, the easier this process can potentially be. Whether it be directly, or through a third party, it's important to establish channels of communication.
d) Try to make decisions ahead of schedule. It's important to be prepared, and know all the different angles. The worst thing possible is finding yourself in a position where you need to make a difficult decision, quickly, without the time to think it through.
e) Pick the best attorney. It's important you pick a divorce lawyer who knows what he's doing. Do background research, and try to find reviews about the lawyer online.
f) In many cases, arbitration and mediation is needed. Learn the details of these two things ahead of schedule.
g) Figure out what's the best scenario for your children – and think of them. There is a life after the divorce, and this life revolves around your kids. Visualize, and manifest, a scenario that is in their best interest.
About Paul E. Rudder
Paul Rudder is New York's top divorce lawyer, handling numerous notable NYC divorce cases. With media appearances on Court TV, Paul is the go-to choice for the hardest divorce and family law issues.