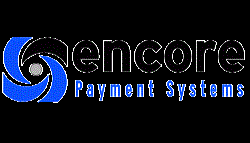 Addison, TX (PRWEB) December 12, 2013
Economic news is rife with uncertainty for the future and worry for small business owners. The dream of a small business growing into something big is why entrepreneurs open a business, but getting there can be a challenge. Now during the busy holiday season, as merchants scramble to prepare for the busiest time of year, gaining access to capital can be even more challenging because the rest of the economy is struggling. Through a partnership with Merchant Capital Access, Encore Payment Systems is now offering a loan alternative by offering merchants the opportunity to grow their businesses and finance with their own revenues.
A merchant cash advance is a distinctive finance option which simply doesn't exist in traditional financial institutions such as a banks and credit unions. A merchant cash advance is not a loan. It is a funding option which provides a cash advance to small and medium-sized businesses secured by a portion of future credit card receipts.
The merchant funding process is fast and easy. MCA converts a percentage of future credit card receipts into cash which can be received in as little as 72 hours. The agreed upon percentage is deducted from your daily credit card receipts until the total amount has been repaid. This program is a timely solution for merchants that may not qualify for bank loans or may not want to personally guarantee credit lines.
Partners are committed to the growth of partners, and as a small businesses partner - not just a provider - Encore is no different. Small business owners generally do not open a business just to sell it off down the road; they start a business based off a passion for what they do and helping their customers.
Encore works to give its merchant partners every advantage and the MCA funding program is just one example of many of their commitment to helping their partners grow.
The preferred merchant cash advance program is offered exclusively through Encore Payment Systems and its affiliated companies.
For further information visit http://encoreps.com
About Encore Payment Systems
Encore Payment Systems was established for the purpose of providing electronic payment processing solutions and other value-added services to small and medium-sized merchants throughout the United States. Encore is a leader in the electronic payment processing field providing credit card, debit card, ATM card, gift card, prepaid card, EBT and check processing services. Encore maintains a sincere dedication to superior customer service and an honest and ethical approach to acquiring new customers. This vision has enabled Encore to become one of the fastest growing companies in the industry excelling in all aspects of merchant services. Encore Payment Systems is located at 3801 Arapaho Road, Addison, Texas 75001. Visit Encore Payment Systems online at http://www.encoreps.com.