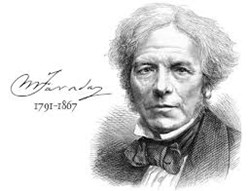 (PRWEB) December 17, 2013
The power industry faces a crisis in talent due to an aging workforce, new technologies and the slow return of the economy after the economic downturn. However, there is a great asset accessible to us through the thousands of veterans returning home. These veterans have rich military training that provides the essential – and easily transferrable – skills needed in the power industry. Veterans also have a strong commitment to the idea of "mission" and are looking to relaunch meaningful civilian careers. ELECTRIC POWER's Veterans in Power (VIP) initiative will recognize the employers who have successfully connected, employed, and engaged veterans to become long-term employees in the industry. Employers have been successful through internal corporate programs as well as many public-private partnerships with other organizations, community colleges and universities. Veterans in Power also seeks to offer a forum for veterans to meet, engage in mentoring, and offer career development support.
As part of the Veterans in Power initiative, ELECTRIC POWER will announce the recipients of the first Faraday Awards at the annual conference in April 2014. The Faraday Awards will recognize and honor the employers, programs and partnerships that have successfully focused on elevating the careers of American veterans in the energy industry. Organizations are invited to share stories of success in hiring, training and retaining veterans through an online application. A distinguished review panel assembled by PReP Intl (Prequalified Ready Employees for Power International) and ELECTRIC POWER will judge applicants' programs from across the country to highlight the "best of the best" and recognize and celebrate their efforts at the 2014 ELECTRIC POWER conference in New Orleans scheduled for April 1-3 at the Ernest N. Morial Convention Center.
Applications and more information can be found at the ELECTRIC POWER web site, http://www.electricpowerexpo.com. Nominations are being accepted through February 2, 2014.