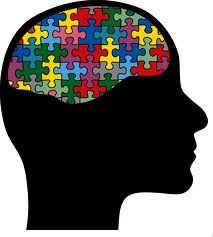 'After solving a few puzzles, I got completely addicted to KenKen. It's a richer puzzle than sudoku. You want to keep advancing to try harder puzzles.' -- Will Shortz, NY Times puzzle editor
Pleasantville, NY (PRWEB) November 26, 2013
KenKen puzzles are hot. In just over 4 years since it first appeared in the daily New York Times, KenKen, the logic and math puzzle described by many as "sudoku on steroids," is emerging as the champion of all new brain puzzles, with new addicts added to the legion of fans every day as they discover this habit forming brain game that is fun and addictive. Will Shortz, NY Times puzzle editor and NPR's puzzle guru states "After solving a few puzzles, I got completely addicted to KenKen. It's a richer puzzle than sudoku. You want to keep advancing to try harder puzzles."
Now appearing in over two hundred publications and in thousands of schools, Nextoy's founder Robert Fuhrer states "KenKen is an extraordinary product that has appeal to people of all ages from kids to senior citizens and all those in between. As a number puzzle, there is no language, age or gender bias. Games start at simple beginner levels and move to ultra-challenging so there's something for everybody." As a reviewer on the KenKen mobile app adds "This game adds such an evolution to Sudoku that it creates a much more interesting game". The KenKen revolution is here and growing.
About Nextoy's KenKen® Puzzles
KenKen® logic puzzles were first invented in Japan by Tetsuya Miyamoto (promoted as "Kashikoku Naru Puzzle" or the "Makes You Smarter" puzzle), and then brought to the rest of world through Nextoy, LLC. With the main goal being to improve students' cognitive abilities and critical thinking skills, he developed a brain stimulating exercise that would be understandable, fun and challenging not only for students, but for adults of all ages, nationalities, and abilities as well. Today, Mr. Miyomoto's vision has become a reality as KenKen has become the world's fastest growing logic puzzle and is available online at http://www.kenken.com, in the App Store, on Google Play, in bookstores and in over 200 newspapers worldwide.