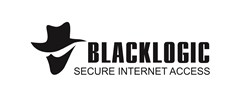 50% Discounts on All Annual VPN Accounts By Blacklogic Inc. November 28 - December 6Promo Code: CYBER2013PR
(PRWEB) November 26, 2013
Founded in 2006, Blacklogic is more established than most VPN providers, which tend to start up and end quickly. Blacklogic manages 350 servers around the globe, primarily in the US, UK, Canada and across Europe. Blacklogic's servers have 100% uptime, no provider logs, high speed connections, traffic encryption, and functionality behind most firewalls. Customer service is available 24/7 live via phone, a point the company prides itself on, as well as its transparency.
But what exactly are VPNs? They're virtual private networks -- tunnels through the unprotected, unencrypted internet which maintain users' privacy and safety no matter their location on the globe. In addition, VPNs give access to websites, applications and online content which is often blocked in countries around the world; in fact, every country blocks some type of content, and every country restricts their content sharing outside of the parent country. For example, Canada does not let those without a local IP address access Canadian TV programming like sports events. With a VPN users can simply zip around this restriction because, no matter their location, they can connect to their own private Canadian IP address. Hulu, Netflix, BBC iPlayer, Skype and other VoIP applications are also no problem and no threat to users' data, due Blacklogic's absolute security.
"We're happy to be offering discounts on our VPN accounts," said BlackLogic CEO. "During Black Friday, everyone is looking for a good deal. Our VPNs are always low-priced, but this gives the uninitiated the opportunity to get our services for half the normal rate, which is beyond a good deal in our estimation. We're proud of giving our customers great service any time, any day and this is really just an extension of that goodwill. We know how many other options customers have for VPNs and appreciate them taking the time to see why we're the best in the game."
For international travelers, VPNs offer an obvious advantage that might not be so clear to those unfamiliar with the many benefits of VPNs. Not only is it risky to connect to many different networks, especially public WiFi, but different countries have different restrictions. In some social media websites are primarily blocked, in others Skype and similar VoIP applications are disallowed to focus demand on local communications supply. It's no longer enough to simply stay safe by surfing the internet inside a virtual private network of one's own -- extra measures must be taken just to enjoy the full spectrum of the internet.
"Blacklogic is always concerned in the utmost with exceeding best customer care practices -- we never stop innovating for the benefit of our subscribers," said BlackLogic CEO.