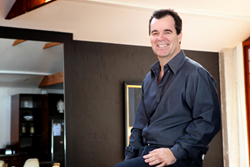 Investing in UK real estate does not have to be preserve of the wealthy, or those who have the hefty deposit needed to qualify for a mortgage.
(PRWEB) November 27, 2013
Property investment authority, Rick Otton, has been teaching both experienced and aspiring UK investors innovative ways to buy and sell real estate without bank involvement. With the Bank of England forecasting a rise in interest rates in 2014, Mr Otton has decided to share some of his strategies - at no charge.
He has put together a Power Property Profits Pack and made it available as a no-charge download on his website http://www.RickOtton.co.uk.
"At the heart of my strategies for investing in real estate is the knowledge that you don't need to commit to being shackled to a bank loan for the next 30 years," explained Mr Otton. "When you are, you're at the mercy of interest rate fluctuations, and this prediction from the Bank of England illustrates the fact. If people rush in to buy properties amid the hype of a 'property boom' they may find themselves in over their heads next year."
"While they may be able to meet the repayments now, this may not be the case in six months time, when cost of living increases kick in, job security is threatened or ill health impacts earning capacity."
Mr Otton's comments were precipitated when Paul Fisher, member of the Bank of England's interest rates committee indicated that rates could increase in the next 12 months.
In an interview on BBC Radio, Mr Fisher said: "If we get inflation on target at two per cent and economic growth at say 2.5 per cent, you might expect interest rates to be in the four to five per cent range."
Power Property Profits Pack
In creating his Power Property Profits Pack, and making it available as a download at no cost to the public, Mr Otton hopes to encourage UK property investors to open their minds to new ways of buying and selling real estate.
"Investing in UK real estate does not have to be preserve of the wealthy, or those who have the hefty deposit needed to qualify for a mortgage," he said. "The traditional mortgage model disenfranchises many people, particularly those who do not have that deposit, or who are self-employed and unable to substantiate regular income."
Mr Otton's Power Property Profits Pack is available for download now at http://www.RickOtton.co.uk.
Phone enquiries about his strategies can be made, in the UK, on 0207 000 1027.
About Rick Otton
Rick Otton is a property investment professional who, over the last 23 years, has introduced innovative real estate strategies to the UK, Australian and the United States. His creative 'low-risk, high-reward' approach to buying and selling houses is exemplified in his own business, We Buy Houses.
This year marks the 10 year anniversary of Mr Otton introducing his strategies to the UK, and the 5 year anniversary of his innovative 'Buy A House For A Pound' process - one that attempted to be emulated by others. His constant process of strategy refinement, and adapting to the ever-changing real estate market, continues to place him at the forefront of property investment education.
In 2012 Rick Otton published his Australian book 'How To Buy A House For A Dollar' which was named in the list of Top 10 Most Popular Finance Titles for 2013. A UK version is on the drawing board for publication in 2014.
Mr Otton freely shares insights into his non-bank-loan strategies that have allowed everyday UK men and women to beat the rental cycle and have their own homes. He coaches others on how to build profitable businesses by facilitating transactions that focus on the needs of potential buyers and motivated sellers.
Access his free downloadable Power Property Profits Pack at RickOtton.co.uk, as are the details of early bird pricing for his next UK 3-day real estate training conference in March 2014. Phone enquiries in the UK are welcome on 0207 000 1027.