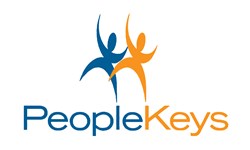 The women surveyed by the APA reported feeling significant pressures during the "crunch" caused by preparing for the holidays
(PRWEB) November 26, 2013
The American Psychological Association has released a study showing that women experience a dramatic increase in stress in the weeks surrounding Thanksgiving, Hanukkah, and Christmas.
Said the APA, "Stress around the holidays is disproportionately felt by women…For women, stress may be a function of greater family responsibilities during the holidays. Women say they have a harder time relaxing during the holidays and are more likely to take on all of the tasks associated with family celebrations, such as shopping, cooking, and cleaning."
The APA found that during the holidays women were more likely than men to experience elevated levels of stress and anxiety. To emphasize this point, the APA noted that 44 percent of women reported significant increases in feelings of stress during the holidays, as opposed to 31 percent of men. Of the women who experienced elevated stress levels during the holidays, the following were the most commonly cited physical side-effects:

Fatigue (93% of women)
Irritability (73% of women)
Sadness (43% of women)
Anger (42% of women)
Loneliness (33% of women)
The women surveyed by the APA reported feeling significant pressures during the "crunch" caused by preparing for the holidays. As a result, many women admitted turning to unhealthy coping strategies. The two most commonly-cited coping strategies for holiday stress were turning to food for comfort (exhibited by 41% of women) and drinking alcohol (exhibited by 28% of women).
While stress is a problem that affects both men and women, the findings of the APA make it clear that the physical and emotional health of women is especially at risk during the holidays. As a result, finding healthy strategies for dealing with stress should be a priority for every woman.
A solution for women battling holiday stress comes from Ohio-based behavioral analysis company PeopleKeys PeopleKeys specializes in behavioral analysis and, and has spent the past 30 years creating self-improvement products that are tailored specifically to an individual's personality type. PeopleKeys took notice of the APA's statistics, and in response are offering an online class called Managing Stress. The Managing Stress course uses personality assessment techniques to help women recognize and alleviate situations that trigger feelings of anxiety, tension, and aggravation.
The PeopleKeys Managing Stress course is unique, as it aims to target the root cause of stress, rather than providing a temporary fix for symptoms. "When it comes to holiday stress, yoga, meditation, and deep breathing are all great techniques to help women relieve stress in the moment," said PeopleKeys marketing manager Kaitlyn Miller. "But we wanted to find a more permanent solution for managing stress. We're promoting ways of understanding the way your specific personality responds to stress, and of learning to identify your own personal stress triggers. The goal is to help women prevent stress before it has a chance to overwhelm them."
The Managing Stress course is available online, and offers an immediately-accessible solution for women looking to find strategies for coping with the pressures of the holiday season. For more information about Managing Stress and the ways in which personality assessment be used for self-improvement, visit peoplekeys.com.
About PeopleKeys
PeopleKeys has been providing tools to measure the connection between personality and human behavior for over 25 years. They have pioneered a state-of-the-art online delivery system with instant access to self-improvement tools, courses in DISC theory, behavioral assessments, and a wide selection of customizable personality tests and reports. Translation is available in a variety of languages, making PeopleKeys the international leader for helping individuals unlock their potential.