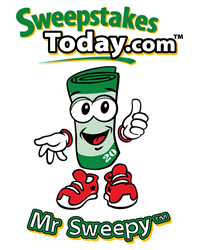 (PRWEB) November 26, 2013
Craig McDaniel, President of SweepstakesToday.com, was invited to air his opinions and ideas about online sweepstakes and contest with Craig Crossman of the Computer America Nation Radio Show. McDaniel is scheduled to be on the show Wednesday, 27th, 2013 at 10:00pm EST.
Listeners can go to the Computer America Website (http://www.computeramerica.com) and listen to the show and also write questions and emails while the show is live. There is also a live online messaging box which the listeners can ask questions.
McDaniel, who personally won two trucks and thousands of dollars more in prizes before starting the company, will discuss the basic ideas about how to become successful in sweeping. McDaniel will also discuss ideas about the Sweepstakes Today's website and general trends in one of the fastest growing online hobbies.
Sweepstakes Today LLC was launched online in March of 2004. The popular online sweepstakes website http://www.sweepstakestoday.com site is based in Tulsa, Oklahoma and the custom Microsoft ASP/ASPX programming development is done in Salt Lake City, Utah. The website has now published over 43,000 sweepstakes, contest and giveaways.
Computer America has been on air 22 years now. Carried live for two hours each weeknight over the Business TalkRadio Network, Computer America is the only radio talk show dedicated to computers, technology, software and internet in nightly national syndication.