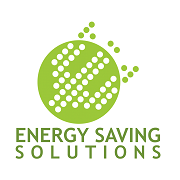 With our 'Forever LED Light', the first LED light with a lifetime warranty you only buy the LED once which changes the long term cost of ownership drastically.
Miami, FL (PRWEB) November 26, 2013
How much does lighting your business actually cost? Peter Stein of Energy Saving Solutions says it probably takes a bigger bite out of your monthly overhead than you realize.
Banishing the dark from our homes, streets and public buildings with human-made light has come a long way since the days of oil and gas lamps. Or has it? Since the 1880s, the familiar incandescent light bulb has reined supreme for common household and office use and even today remains the world's most popular source of artificial lighting. Despite the introduction of the florescent tube in the 1950s, which quickly became the standard in offices, schools, supermarkets and department stores, the lowly light bulb has remained as much a part of modern life as the combustion engine.
More recently new lighting choices have emerged such as the Compact Florescent Lamps (CFL) and the LED (Light-Emitting Diode) light, both promising better energy-efficiency and a longer lifespan. Yet, many business owners and consumers continue to buy the famously fragile and inefficient light bulb as their de facto lighting choice. The primary reason is the perception that the low retail cost of light bulbs makes it the budget-friendly option, says Mr. Stein.
"Unfortunately, replacing yet another burned out incandescent bulb with one more is anything but a wise decision," he states. "In order to accurately determine the true cost of lighting, you have to consider three crucial factors which most people simply do not include in their decision-making process. First, you start with the wattage of the bulb, which determines the amount of electricity it uses. Add in the lifespan of the light and the expense each time it needs to be replaced. Finally, how much will it cost to operate based on current and projected utility costs?"
When the capital cost of the light, the replacement cost and the operating cost to power it are calculated, today's super energy-efficient LED lights are by far the best investment he says.
"LED lighting is simply unbeatable when it comes to saving money and energy-efficiency," Mr. Stein says. "For example, a 60-watt incandescent light bulb uses over $300 worth of electricity per year and in comparison an LED bulb draws less than 8 watts of power at a cost of roughly $30 per year. When these savings are averaged out over the lifetime use of the Forever LED Light, converting to LED becomes a win-win-win solution that pays dividends for both our client, Energy Saving Solutions, and, of course, the environment."
A serial entrepreneur and owner of over 7 startup businesses himself, Mr. Stein is so passionate about ferreting out waste and keeping overhead low that he started Energy Saving Solutions, a company dedicated to making LED and induction lighting technology affordable and accessible to organizations of all sizes in any industry. In researching the lighting marketplace he says he discovered two barriers to widespread acceptance of the newer LED technology.
"Until recently, LED lights were very expensive and that caused business owners to balk at the capital outlay necessary to retrofit all the lights in their facilities," he recalls. "So we introduced the 'Forever LED Light', the first LED light with a lifetime warranty. That means you only buy the LED once which changes the long term cost of ownership drastically. We also offer the 'Forever Green Savings Program™ with zero-up-front cost to the business owner or facilities operator, a shared savings agreement makes it possible for our customers to avoid the upfront cost of the lights and fixtures which are recouped through a portion of the electrical and maintenance savings."
Why LED Lighting is the Best Value and Healthiest Choice: How to Calculate the True Cost of Your Home and Office Lighting *
Wattage: The most popular incandescent bulbs are 60 watts LED Lights average 8 watts (~80% electric savings)
Life Span: Incandescent bulbs are rated at 1,000 hours @ 24/7 operation ( 2-4 months)
Most ordinary LED lights are rated at 25,000 – 50,000 hours (2.4 -5.7 years)
Replacement: Average 438 replacements of incandescent bulbs over the life of the
Forever LED: One time replacement of Forever LED Light™ – It's guaranteed for life (50+ years)
Headquartered in Miami, Fla. and with dealers in all 50 states, Energy Saving Solutions provides businesses, government agencies, schools and non-profit organizations throughout the nation with energy-efficient and healthier lighting systems, a market that has grown rapidly due to increased public awareness of the advantages of LED and induction lighting as superior alternatives to old fashioned incandescent wire light bulbs.
To help business owners and facility managers find out more about the 'Zero Out of Pocket LED Retrofit' program, Energy Saving Solutions offers a free, no obligation analysis of the lighting in use and current energy expenditures to determine potential cost savings. Call 305-735-2878 x 6010 or e-mail savenow (at) energysavingindustry (dot) com or visit http://www.energysavingindustry.com.
About Energy Saving Solutions
Energy Saving Solutions USA – the creators of the LED with a lifetime guarantee™ – provides businesses, government agencies, schools and non-profit organizations with energy-efficient LED and induction lighting technology that saves significant money and helps minimize environmental impact by reducing carbon emissions. Based in Miami, Fla., Energy Savings Solutions USA also offers organizations the 'Forever Green Savings Program™ – a 'Zero Out of Pocket LED Retrofit' which delivers a complete conversion to LED lighting with no up-front costs. Energy Saving Solutions is paid back from a portion of the electrical and maintenance savings that the ground-breaking Forever LED Lights create. For more information, visit http://www.EnergySavingIndustry.com.