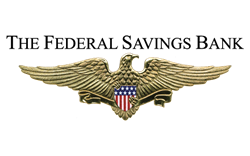 The government shutdown in the first half of last month sidelined some potential buyers
Chicago, IL (PRWEB) November 26, 2013
According to the most recent pending home sales report by the National Association of Realtors, pending homes sales continued descending in October, marking. The Federal Savings Bank was disappointed to see that pending home sales declined for the fifth consecutive month.
The Pending Home Sales Index fell 0.6 percent to a rating of 102.1 in October. Pending homes sales in October 2012 were at an index rating of 103.8, a difference of 1.6 percent from a year ago. While the decline shows some slowdown in the housing market, the index is still above its lowest point of 101.3 in December 2012.
Part of the reason for the October decline was the government shutdown. Furloughed workers delayed several key mortgage processes as a result of the shutdown, leaving a gap in the mortgage market.
"The government shutdown in the first half of last month sidelined some potential buyers," said NAR chief economist Lawrence Yun. "In a survey, 17 percent of Realtors reported delays in October, mostly from waiting for IRS income verification for mortgage approval."
The shutdown's negative impact resulted in a lower rating. The October report was lower than what had previously been expected, Yun said.
Another factor that contributed to fewer sales was a lack of inventory in many areas of the U.S. In particular, the West Coast has been suffering from a shortage of available homes for sale on the market. As a result, home prices have risen sharply, increasing competition for first-time home buyers. There were some gains in the Midwest and Northeast in sales, by the decline in the western regions.
2014 predictions
Inventory and affordability are likely to be an issue for homebuyers next year. However, new mortgage changes coming early next year could make it easier for borrowers to be approved for a loan for a new home purchase.
"We could rebound a bit from this level, but still face the headwinds of limited inventory and falling affordability conditions," said Yun. "Job creation and a slight dialing down from current stringent mortgage underwriting standards going into 2014 can help offset the headwind factors."
According to an earlier report by NAR, the decline in inventory has bottomed out and will most likely improve in 2014. Unless there are delays in the mortgage market cause by another government shutdown or new regulatory loan changes are implemented, borrowers will still be able to guarantee a low rate mortgage.
Contact The Federal Savings Bank, a veteran owned bank, to find out more about affordable housing options and first-time home buyer programs.