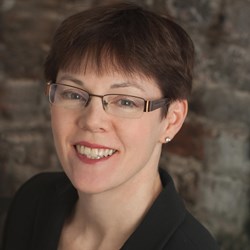 FAtoday.com is already gaining a lot of traction in the industry, and I want to help the site get even better.
New York, NY (PRWEB) December 05, 2013
Lisa Hatcher, principal of Hatcher Byles Financial Planning, has accepted an invitation to be a founding member of the FA today Chairman's Club, a group of accomplished business leaders who will set the direction for FAtoday.com, the digital platform for Independent Financial Advisors (IFAs) only.
The Chairman's Club is an exclusive advisory board that provides active guidance for FA today. Members are some of the site's most active members, posting comments and setting an example for other members on high standards of professionalism and successful practice management. Chairman's Club members also take a lead role in providing feedback to FA today to improve the website and make it more useful to its IFA members.
FAtoday.com, which had its beta release launch last month, offers personalized, professional news feeds and a digital professional environment exclusively for IFAs. Only validated IFAs are eligible for membership. Using a combination of intelligent filtering and behavioral modeling, FA today serves members the content that is most interesting and useful to them from a variety of relevant sources in one place.
The appointment was made this week by Jason Bishara, president of FA today, Inc., after Hatcher accepted his personal invitation. Chairman's Club members are invited to join based on their widely recognized leadership qualities, digital savvy, and demonstrated success running an IFA practice.
"We are grateful to Lisa for providing her feedback to make FAtoday.com the most valuable website for news and practice-building information for financial advisors. Lisa Hatcher represents the viewpoint of a female advisor -- one whose practice includes specialized advice for divorcing couples, and we are so happy that she is willing to share her expertise," Bishara said.
Hatcher started her practice, Hatcher Byles Financial Planning, in 2007, which provides fee-only financial planning. Previously, she worked with Wachovia and EDS as a financial analyst.
Hatcher said, "I am happy to have been invited to help FAtoday.com become the first site advisors turn to each day by participating in the Chairman's Club. Advisors must keep up with the latest information to benefit their clients, but they want to do this efficiently as possible. FAtoday.com is already gaining a lot of traction in the industry, and I want to help the site get even better."
Hatcher's community non-profit work includes being a classroom volunteer with Junior Achievement of Central Virginia and working with the Virginia Council on Economic Education, teaching personal finance to high school teachers. She has taught Personal Financial Planning as an adjunct instructor at VCU and has been an invited speaker at community events.
She has been a resident of Richmond, Virginia for more than two decades. She is a proud mother of two daughters, one a graduate of William & Mary and the other now attending the school, and a son who is in his junior year of high school.
About Hatcher Byles
Hatcher Byles Financial Planning founder Lisa R. Hatcher is a Certified Financial Planner® professional. She holds an MA in Economics and a BBA in finance, magna cum laude, from Kent State University. She earned a Certificate in Financial Planning from Virginia Commonwealth University (VCU). Lisa gained financial planning expertise at both a large brokerage firm and a boutique wealth management firm. She is a registered investment advisor in the commonwealth of Virginia.
Her advisory practice includes developing comprehensive financial plans for individuals and couples, as well as working with couples going through divorce, especially those using a mediator.
Lisa Hatcher is an active member of the Financial Planning Association, the largest organization of professionals dedicated to championing the financial planning process.
For more information, see HatcherByles.com.
About FA today
FA today is an exclusive community only for independent financial advisors (IFAs) whose credentials have been validated, based on broker registration records. Content and resources are tailored to each member's practice to present the most relevant news, articles, blogs and services all in one place. At the same time, by crowdsourcing across its membership, FA today provides the economy of scale needed to compete with the largest firms for access to data and financial products. Customization and validation are seamless because they are based on a lookup of the member CRD broker registration number. IFAs can build their own communities of like-minded advisors regardless of physical location to share best practices and grow professionally.
FA today was founded in April 2013 by a team of senior executives with extensive experience in Wealth Management, Technology, Online Media, and Platform design.
Independent Financial Advisors can register at FAtoday.com.
LinkedIn: linkedin.com/company/fa-today
Twitter: twitter.com/FAtodaynews
Facebook: facebook.com/FAtodayNews