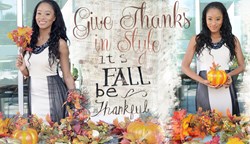 The savvy apparel and jewelry all year long.
(PRWEB) November 26, 2013
Due to high demand, Wholesale Fashion Square has added more server bandwidth because of increasing visitors. The company is growing and needed to expand in order to better serve more visitors at the same time, comfortably. The popular fashion oriented web store also has added hundreds of new items such as dresses, tops, shoes, pants and jewelry along with accessories. The additions have been added just in time for the upcoming holidays.
Wholesale Fashion Square was experiencing slower web speeds due to popularity. Many visitors were logging on at the same time which was causing the website to reduce speed. The company uses secure shopping cart technology and is committed to privacy for its customers. The system needed increase in order to make peoples shopping experience seamless. The secure web portal is loaded with product which includes descriptive photos and information regarding contemporary styles that come in a multitude of sizes for both men and women.
WholeSaleFashionSquare.com is a clothing wholesaler that stands above from other clothing wholesalers in many aspects. The Company is based out of Los Angeles and always carries best quality fashion wear from many area manufacturers including designers in and outside of US. Most of the volume of merchandise are overstock of clothing and accessories that came from professional design sources. The web portal features the best of women's pants, tops, jeans and dresses along with trending designs for men.
Wholesale Fashion Square acquires apparel and accessories in big quantities this way they can offer customers huge discounts. The reason the web portal is so popular is because Wholesale Fashion Square keeps their merchandise lower then wholesale prices and presents a bid variety of fashion in different styles and brands. One of the biggest selection includes closeout jeans and many more discounted fashions customers love. The selection also provides a focus on wholesale juniors and missy wear. 
Wholesale Fashion Square is the new online go to place where there are always great deals that entice shoppers. Some of these deals include a regular $2.00 category and a 15% off the entire website coupon code. The clothing on the website appeals to a wide range of visitors with plenty of plus sized clothing in various styles.
Learn more by visiting http://www.wholesalefashionsquare.com/.