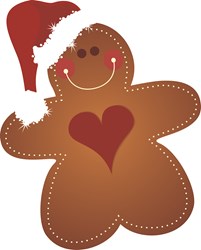 (PRWEB UK) 26 November 2013
First Capital Connect (FCC) will be bringing joy to all this holiday season with a host of Christmas festivities across its network.
With helping others at the forefront of the company's mind, FCC has arranged a whole host of activities to support local communities and organisations that are in need.
The festivities will include Santa grottos at stations, two Christmas-themed trains, carol singing, donations to homeless shelters and the Home-Start charity, along with visits to local children's hospices.
FCC has set up firstcapitalconnect.co.uk/christmas for passengers to find their nearest event and how they too can get involved.
FCC will even be running a 12 days of Christmas passenger competition starting on 3 December where it will be giving away a different prize every day – they include a champagne afternoon tea at the Ritz for two, Sopwell House Spa day for two, luxury Christmas hamper, meal for two at Claridges, holiday for four at the new Center Parcs in Wolburn and even an annual season ticket.
Even more, there are Super Off-Peak fares available for weekend travellers so passengers don't miss a single day's worth of Christmas shopping.
Keith Jipps, FCC's Customer Service Director said:
"I am delighted to be celebrating Christmas with passengers and the communities we serve.
"The Christmas campaign is our way of giving back to all our passengers, spreading a bit of joy and ensuring the festive spirit provides a positive travel environment for all.
"Across the network, our teams are really getting involved and I hope passengers will join us in making this a Christmas to remember by giving donations and helping those less fortunate.
"Together we can make this a cracking Christmas for all."
Ends
Notes to Editors
FCC Christmas Schedule
Santa Station Visits
FCC will be hosting a number of Santa grottos around the network from 14:30 to 17:00 on the following dates:
2 December: King's Lynn
4 December: Royston
6 December: Bedford
9 December: Huntingdon
11 December: Luton
13 December: Hitchin
16 December: St Albans
18 December: Hatfield
20 December: Potters Bar
23 December: St Pancras *this will be held from 14:30-19:30*
Not only will Santa be there to tell children a Christmas story, but there will also be goody bags and a post box for children to send their letter to the North Pole.
Santa Trains
FCC will be running the following Santa trains which will include face painters, balloon artists and goody bags:
14 December: Bedford to Brighton return. Departing Bedford at 10.24 and departs Brighton on return leg at 13.04.
21 December: King's Cross to Peterborough return. Departing King's Cross at 10.48 and departs Peterborough on return leg at 12.37.
Home-Start Donations
FCC will be partnering with the Home-Start charity for a second year. Home-Start provides support to families in need.
Representatives from Home-Start and volunteers from FCC will be handing our gift tags to passengers at the locations below. These tags will include the age and gender of a child who is less fortunate. Once the passenger has purchased and wrapped their present, the tag also advises them where and when to leave their gift. If they wish to give their gift to us outside these times, they can give it to FCC staff at any of the stations below so that it can be stored safely.
6 December: Welwyn Garden City and Hatfield stations from 17:00 until 19:00 and St Albans station from 16:00 until 19:00. [Handing out gift tags]
9 December: Welwyn Garden City and Hatfield stations from 19:00 until 21:00 and St Albans from 07:00 until 10:00. [Collecting the presents]
12 December: Stevenage station from 16:30 until 18:30. [Handing out gift tags]
17 December: Stevenage station from 07:30 until 09:00 [Collecting the presents]
Homeless Gift Appeal
From 11-18 December, FCC will be launching our homeless gift appeal, encouraging customers and colleagues to donate a present working in partnership with Noah Enterprise in Luton, Jimmy's in Cambridge and Ashford Place in Cricklewood. A gift choice list will available on the Christmas webpage – it includes items like clothing, toiletries and chocolates. Much like with the Home Start donations, passengers will need to purchase and wrap this gift and bring it back to a selected ticket office.
FCC's Big Christmas Finale
On 23 December, FCC will be hosting the grand finale to its Christmas campaign at St Pancras station. Santa's grotto will be open for extended hours - starting at 14:00 and ending at 19:30 and the FCC team will be there to sing carols to its passengers and hand out sweets and gingerbread men.
Details of all events are available on the Christmas webpage: firstcapitalconnect.co.uk/Christmas.
About First Capital Connect
First Capital Connect operates trains from London to Bedford, Brighton, Wimbledon and Sutton on the Thameslink route and Peterborough, Cambridge and King's Lynn on the Great Northern route.
Approximately 180,000 people travel with First Capital Connect every weekday – 95,000 on the Thameslink route and 85,000 on the Great Northern route.