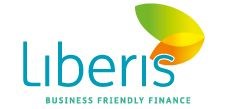 We're delighted to have reached this landmark figure, which is off the back of approving 90 percent of applications.
London, UK (PRWEB UK) 29 November 2013
Liberis, which offers the product Business Cash Advance, has provided over £60 million pounds of funding to help small and medium sized business grow and expand.
On the back of recent high profile lenders, such as Royal Bank of Scotland reportedly turning away many small businesses at pre-application stage, there is an increased need for alternative lenders to provide the funding to the SME community.
Paul Mildenstein, CEO said: "We're delighted to have reached this landmark figure, which is off the back of approving 90 percent of applications. We've been able to support so many small and medium sized businesses, which shows how valued and useful a product the Business Cash Advance is".
Liberis, the business friendly finance company, is committed to helping SMEs grow. It has just launched the nationwide search for Britain's Friendliest Business, giving away £10,000 to the winner.
Liberis was born of the idea that SMEs were not finding the funding answers they needed in the existing marketplace. Traditional banking and loan models don't provide the flexible, simple help that most SMEs need to succeed, and, more importantly, the funding simply isn't available. Latest figures suggest that the scale of the SME funding gap in the UK is huge, with estimates in excess of £30bn.
Adrian Fawcett, the chairman of Liberis, said that his involvement with the company stems from his impassioned belief in the importance of Britain's small businesses.
"We are in a critical moment for SMEs in Britain. Our high streets are disappearing, and our local shops are facing impossible financial conditions," said Fawcett. "At Liberis, we want to make sure that the tills of Britain keep ticking, and we think the best way to do that is by ensuring those businesses have the right access to finance."
"The simplicity and transparency of the Liberis model is our real strength – one cost, agreed at the outset, with no time limit on repayment. We also trust our customers to make the right decisions for their businesses."
"In many cases, businesses turn to Liberis to help them cover costs like new equipment and investment in new stock, urgent repairs of business inventory, or refurbishments. We don't judge how our customers want to spend their money, and most importantly, we only get paid when they get paid."
One customer who has benefited from a Liberis Business Cash Advance is Brenhan Magee, owner of the Broadway Bar and Grill in Fulham. Creating the perfect atmosphere for drinking and dining has been key to his success.
He said: ""The reason for this kind of funding was quite straightforward really – it gave us a nice cushion," said Magee. "The way that the funding is repaid means you're not having to find X, Y, Z every week – it's done in a very professional way and you work out your own way of dealing with your own cash flow scenarios".
Liberis have provided over £60 million in funding to British SMEs using this original funding model – and with a 90 percent customer satisfaction rate and a 75 percent renewal rate, this figure is set to grow.
For more information about Liberis and how you can apply for a Business Cash Advance, please visit http://www.Liberis.co.uk/ or call 0845 268 9197.