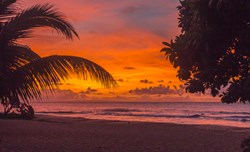 A unique holiday experience
(PRWEB UK) 3 December 2013
Best At Travel has found that clients are looking for individual holiday experiences that include a visit to several destinations, particularly if they are taking a long haul holiday. The cost of visiting an additional destination is no longer as onerous as it was in the past, and this has resulted in the growing popularity of this type of holiday. Multicentre holiday's provides clients with unique unforgettable holiday experiences, which can be shared with family and friends.
Best At Travel's experience is that clients like a holiday that includes both an adventurous destination, and a well known popular destination. This is the case with the Best At Travel Hawaii Islands Cruise and Las Vegas. The cruise combines the bright lights of Las Vegas with the chilled vibe of Hawaii. Prices are from £1,899 per person for 16 nights on board the Pride of America, dates are available throughout 2014.
Holidays that combine a city break, with a relaxing tropical island holiday, are also very popular such as the Dubai and Mauritius multicentre holiday. This holiday combines the experience of amazing shopping, restaurants and relaxing on tropical white sandy beaches, as well as the experience of two very distinct cultures. Prices are from £1,399 per person for 10 nights.
The best selling Alaska Cruise and Rocky Mountaineer starts from £2,549 per person for a 17 night stay, provides a unique multicentre holiday experience.
Multicentre holidays with a theme are also extremely popular; the Music Cruise includes visits to Chicago, Memphis and New Orleans, a must for jazz, blues and rock enthusiasts. Chicago, Memphis and New Orleans plus Caribbean Cruise starts from £1,499 per person for 14 nights travel 01 Jan – 30 April 2014, and 01 Nov 2014 –30 April 2015.
Best At Travel can tailor make any itinerary for their clients. This is just a flavour of some of the possibilities. In 2014 Best At Travel will continue to expand and develop its range of multicentre holidays to meet this growing demand. Watch this space!!