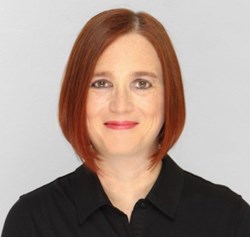 What's happening on Facebook is rather obvious to many people but it seems fewer are discerning false prophetic voices in other mediums, like radio, television or even church.
Fort Lauderdale, FL (PRWEB) November 27, 2013
If you follow your favorite Christian pastor or prophetic ministry on Facebook, be careful for scammers. The number of Facebook pages that spoof these personalities seems to be rising. But beyond basic Internet safety, prophetic author Jennifer LeClaire says there's a bigger lesson we can learn.
According to Facebook, there are 143.3 million false and duplicate accounts on the social media site. Most come from developing countries, including India and Turkey. And some of them are pretending to the Joyce Meyer, Rick Warren, or some other Christian minister so they can try to scam donation money for a make believe orphanage from sincere believers.
"Last week—for the second and third time—some nefarious false prophetic voice hijacked my photos, my name and my very words and set out to do serious damage to believing saints in the name of Jesus," says LeClaire, who is also news editor at Charisma magazine and director of the International House of Prayer in Fort Lauderdale. "The experience got me thinking about how false prophetic voices are actively merchandising sincere believers looking for a breakthrough online, on TV and radio, and in churches."
Here's the background: Some hijacking merchandiser created two fake Facebook accounts with LeClaire's face, name, books and prophetic words plastered all over them. This false prophetic voice then started sending friend invitations to people who were commenting on my real page. (Click here to see her real Facebook page.)
This is not an isolated incident. Just last month, a fake Facebook page claiming to be Joyce Meyer did the same thing. Rick Warren in August shut down 179 fake Facebook pages seeking to merchandise the saints. Joel Osteen, Benny Hinn, Reinhard Bonnke, Ed Stezter and others all experienced this same hijacking—and people who follow their ministries were cheated, or at least harassed, in the name of Jesus.
"Now, let's pull back the lens so we can see the big picture. What's happening on Facebook is rather obvious to many people but it seems fewer are discerning false prophetic voices in other mediums, like radio, television or even church," says LeClaire in her Watchman on the Wall column for Charisma. "You can turn on Christian radio and hear false prophetic voices selling miracle soap, sawdust supposedly from the revival tents of old (or even pieces of those tents), anointed prayer shawls that guarantee prayer answers and more. When you turn on Christian television, you'll often find manipulative tactics like the Luke 6:38 scheme that promises breakthrough when you sow $638. I could go on and on."
LeClaire's point: Nefarious characters are springing up all over Facebook, hijacking the identities of authentic ministers. But that only mirrors what's happening from a spiritual perspective in the church at large.
"Just as you would be cautious about sending money over Facebook to someone making demands, be just as cautious about sending money over radio, television or church conferences to someone making promises that seem too good to be true," LeClaire concludes. "I'm all for sowing seeds in faith, but when you feel pressured, manipulated or otherwise cajoled into hurrying to the phone or the altar with money in hand, your wallet is likely being hijacked by a false prophetic voice."
ABOUT JENNIFER LECLAIRE
Jennifer is the director for International House of Prayer-Fort Lauderdale Missions Base. Jennifer also serves as news editor at Charisma magazine. Her work also appeared in a Charisma House book entitled Understanding the Five-Fold Ministry which offers a biblical study to uncover the true purpose for the fivefold ministry and The Spiritual Warfare Bible, which is designed to help you use the Bible to access the power of the Holy Spirit against demonic strongholds and activity. Some of Jennifer's work is also archived in the Flower Pentecostal Heritage Museum. Jennifer is a prolific author who has written several books, including The Heart of the Prophetic, A Prophet's Heart, Fervent Faith, Did the Spirit of God Say That? 27 Keys to Judging Prophecy, Breakthrough!, Doubtless: Faith that Overcomes the World, and Developing Faith for the Working of Miracles. materials have been translated into Spanish and Korean. Jennifer's latest books are The Spiritual Warrior's Guide to Defeating Jezebel, which debuted from Chosen in June 2013 and Developing Faith for the Working of Miracles. Chosen is publishing Jennifer's next book, The Making of a Prophet, in January 2014. You can visit Jennifer online at http://www.jenniferleclaire.org.