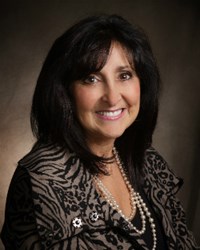 Chicago, IL (PRWEB) December 04, 2013
Laramie Group, LLC, a subsidiary of Kensington International which is the Chicago office of Career Partners International, is pleased to announce that Diane Kowalski has joined the firm as Vice President, Business Development for the hybrid search firm.
Prior to joining Laramie, Kowalski served as a Senior Search Consultant and Manager for another Chicago-based search firm for over six years, growing her team from one to six people. She had great success working with US-based manufacturing companies placing a wide variety of professionals and managers in Operations, Human Resources, Finance and Marketing/Sales positions.
With 25 cumulative years in business, including a strong background in Human Resources, Kowalski's experience helps her understand much that goes on within an organization and provide a vast amount of knowledge and counsel to both client companies and candidates as they work through growth and expansion issues.
Rick George, a Founding Partner of Laramie Group's parent company, Kensington International, shared, "Diane has the rare combination of infectious passion, outstanding business acumen and excellent search skills – all of which she is able to employ on behalf of and with her clients on a daily basis. We're thrilled to have her join our team and look forward to her contributions as a key practice leader at Laramie."
About Laramie Group
The Laramie Group, a national boutique search firm headquartered in Chicago, focuses on the recruitment of middle management and high-impact professionals. A subsidiary of Kensington International, the Laramie Group bridges the gap between retained executive search and contingency markets. The outcome is a hybrid search solution that delivers exceptional talent to key industry sectors.
About Kensington International
Founded in 1989, Kensington International expertly partners with its clients on each element of the Employment Life Cycle from talent acquisition through retention/development and, as required, career transition. Kensington International ranks among the largest and most successful combined Search, Outplacement and Leadership Development firms in the US. The firm works across all key industry sectors and in many instances provides all three services to a single client.
Kensington International serves its clients globally through its Partner Organizations – Career Partners International and Agilium Worldwide Search Partners.
About Career Partners International
Established in 1987, Career Partners International is one of the world's largest and most successful global providers of talent management solutions. Organizations of all sizes and industries turn to Career Partners International to successfully assess, engage, develop and transition talent using the expertise of over 1600 highly experienced professionals in the areas of assessment, executive coaching, leader development and outplacement. With more than 200 offices in over 45 countries around the world, Career Partners International assures that its clients have local experts with global reach in talent development, career management, executive coaching, outplacement and career transition services. Additional information can be found by visiting http://www.cpiworld.com.