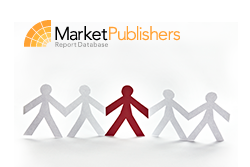 London, UK (PRWEB) November 26, 2013
Market Publishers Ltd and Feedback Consulting signed a partnership agreement for quality market research promotion on Internet. MarketPublishers.com is now authorised to distribute and sell Feedback Consulting reports.
Commenting on the agreement, Tanya Levdikova, Assistant Manager at Partners Department, said that Market Publishers' group of partners has been enlarged with a new member from India – Feedback Consulting, a leading business-to-business research and consulting company. "Established in 1985, the firm has gained a sound reputation and has grown into a full service firm with a particular focus on business advisory services. Feedback Consulting equips companies interested in doing business in India with in-depth and impartial insights into a variety of domestic industry sectors. We are excited to embark on this partnership which, we hope, will be mutually beneficial to both parties and, in particular, to our highly valued clients across the globe," said Tanya.
Cutting-edge research reports by Feedback Consulting include but are not limited to:

Opportunity in the Lead Acid Battery Industry in India - 2013
Opportunity in the Indian Processed Potato Industry - 2013
Natural Human Hair Market in India - 2013
Opportunity in the Indian Residential & Commercial Water Heaters Market - 2013
Opportunity in the Industrial Laser Systems Market in India - 2013
Opportunity in the Indian Life Science Industry - 2013
Opportunity in the Indian Plastic Industry - 2013
Opportunity in the Indian Plastic Industry - 2013
These new research studies provide true and unbiased insights into a variety of industry sectors in India, describing their current standing in detail, structure, along with key practices. Each report discloses current market size estimates, examines the main market segments, discusses the burning industry trends and issues, delves into the competitive landscape, and reviews the top companies engaged in the sector under consideration. The reports cover the major factors driving and restraining the market growth and provide foreign trade statistics. Extensive forecasts and projected growth rates for the pertinent industry sector can be found in each research study, too.
More details on the publisher and its research studies can be found at Feedback Consulting page.