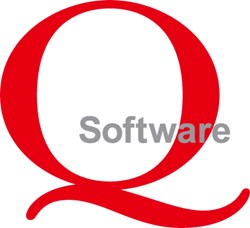 Denver, Co (PRWEB UK) 27 November 2013
Q Software Global, an Oracle Gold Partner and provider of security management and compliance solutions for JD Edwards users, will showcase Security Manager Pro, the latest addition to its QSoftware for JD Edwards EnterpriseOne 9.x product family, at Quest's JD Edwards Infocus Conference at the Sheraton Downtown Denver from December 2-4.
Designed for companies who need to reduce the workload and complexity of implementing security and managing frequent changes whilst ensuring that security is robust and sustainable, Security Manager Pro reduces the effort required by up to 80%. It also includes proactive Segregation of Duties management to allow users to identify and remediate Segregation of Duties conflicts before they are unwittingly built into live security, reducing the risk of unauthorized access going undetected and cutting the workload needed to achieve compliance.
Live demonstrations of the new product will be available at Booth # 205 at JD Edwards InFocus. Find out more about Security Manager Pro
Q Software will also present on the following security and compliance related topics:
Secure & Audit JDE – You've Tried it the Hard Way, Now Do it the Easy Way
Session #2013JDE-103060
Date: Wednesday, December 4
Time: 10:30 am - 11:20 am
Location: Plaza Court 4
Presenter: Mike Ward, Q Software
Transaction and Configuration Monitoring in JD Edwards
Session #2013JDE-100910
Date: Wednesday, December 4
Time: 8:00 am - 8:50 am
Location: Governor's Square 17
Presenter Lewis Hopkins, Q Software
Along with their JDE Alliance partners, Q Software are sponsoring a Holiday Party at 16 Mix (inside the Sheraton) on Monday December 2 at 7pm. InFocus delegates can pick up an entrance wristband from Q Software's Booth # 205.
About the QSoftware for JD Edwards EnterpriseOne Product Family
Security Manager Pro is the latest addition to the product family, which also includes Security Manager Express, designed for smaller organizations with less complex business structures or for companies who have an urgent need to lock down their systems; Audit Manager, a reporting tool which expedites the process of collating evidence for auditors and allows users to investigate vulnerabilities such as Segregation of Duties violations; and Insight Reporting for QSoftware, a powerful, flexible compliance reporting tool.
About Q Software
Oracle Gold Partner Q Software's solutions help JD Edwards and Oracle E-Business Suite customers to protect their businesses from fraud whilst significantly reducing the cost, effort and complexity of managing risk and demonstrating regulatory compliance. Founded in the UK in 1996, the company now has more than 280 customers with over 200,000 users in 58 countries, serviced by offices in the United States, the United Kingdom and Australia and a global network of sales and service partners. Q Software works closely with auditors, consultants and customers from a wide range of industries, gaining in-depth knowledge of diverse security and compliance needs and applying that expertise to continually improve its products and services. For more information call +44 (0) 1372 700852 or visit http://www.qsoftware.com
Trademarks
Oracle is a registered trademark of Oracle Corporation and/or its affiliates. Other names may be trademarks of their respective owners.