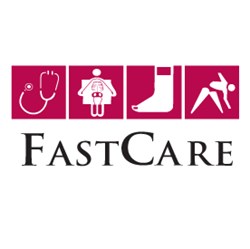 Miami, FL (PRWEB) November 29, 2013
While traditional hospital or doctor visits for flu immunization can mean long wait times, rushed appointments and expensive care, the urgent care centers in south Florida provide many of the same services, minus surgery and life-threatening emergency services, with reasonable waiting times and prices. This is not only convenient for common people, but for hospitals themselves, that end up with more time and freedom to focus more on life-threatening conditions.
FastCare, an urgent care provider in Miami, today announces walk-in flu shots for everyone, regardless insurance status of a scheduled appointment. Fastcare is located in two convenient locations and work both with doctors in Miami Beach and Aventura.
Every year, a new strain of the influenza virus strikes, causing symptoms in hundreds of thousands of people in the United States. During the flu season, US health care providers and the Centers for Disease control (CDC) recommend that everyone over the age of 6 months get a flu vaccination.
In order to qualify as an urgent care center, the Urgent Care Association of America and the American Academy of Urgent Care Medicine mandate that the center must accept walk-in patients, treat a wide variety of maladies, contain multiple exam rooms, perform minor medical procedures, have on-site diagnostic equipment (including x-ray machines), have a licensed physician operating as the medical director, be open 7 days a week, and adhere to various ethical and business standards. FastCare meets all of these requirements.
The primary service that urgent care centers do not provide is surgery. Surgical procedures tend to either require highly specialized surgeons to perform them, or they involve life-threatening conditions that need a larger facility to handle. However, urgent care clinics such as Fastcare are great for minor injuries and sicknesses, such as flu, nausea/vomiting, colds, strep throat, pink eye, allergies, infections, and upper respiratory disease.
Both of FastCare's locations are walk-in clinics, allowing anyone in Miami over the age of 5 to immediately get a flu shot without the typical wait of hospitals. Fastcare are open 365 days a year. For patients who don't have insurance, FastCare assures much lower fees than those of a hospital. The average costs of visiting an Urgent Care clinic are usually one-fifth that of a hospital.
While an appointment isn't required, filling out a quick appointment form is optional can assure faster service at any FastCare clinic.
Fill out a quick appointment form here http://www.myfastcare.com/quick-appointment/ or call 786-923-4000.