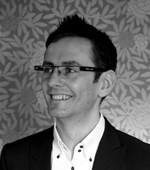 We have only been able to achieve this growth by working with carefully selected partners, and now offer services in a network of salons across the North West.
Manchester (PRWEB UK) 27 November 2013
In less than 5 years, SkinViva have grown to a network of over 85 skin clinic locations across the North West. This rapid expansion now makes them the region's largest provider of professional skin treatments.
With a team of highly trained doctors and clinicians, the company offer a selected range of popular anti-ageing, cosmetic and medical skin treatments. As well as injections to treat the unwelcome appearance of wrinkles, the company offer creams, peels and micro-needling treatments to improve the condition of the skin and complexion. Meanwhile, options are also available for medical conditions such as thread veins or hyperhidrosis (excessive sweating).
SkinViva have a unique business model which has enabled them to expand quickly. As well as operating from their clinic based in central Manchester, they have established a network of partnerships with local salons, spas and health centres across Lancashire, Cheshire, Derbyshire and Merseyside as well as Greater Manchester. This network means that SkinViva doctors and clinicians can attend on a regular basis, giving patients an extensive choice as to where they are seen.
Clinical Director Dr Tim Pearce MB ChB BSc (Hons) MRCGP explained:
"We have been delighted with the growth and expansion of the company over the last 5 years. The scale of success is not something we would have dared to predict when we embarked on our first clinics; yet the company has grown very naturally and efficiently to meet local consumer demand for our skin treatments."
"We have only been able to achieve this growth by working with carefully selected partners, and now offer services in a network of salons across the North West. We work closely with our salons to ensure that the partnership is mutually beneficial as well as making sure that the premises are fit for our services and the patient experience is professional every step of the way."
"We will never prioritise business expansion above the high values of customer service which have been fundamental to our success so far."
Despite the gloomy economic climate of the last few years, cosmetic interventions have been a growth market in the UK. It is estimated that consumers spent £2.3 billion in 2010 which has been predicted to rise to £3.6 billion by 2015. Although 25% of this figure relates to cosmetic surgical procedures, 75% is attributable to non-surgical (including laser treatments).
SkinViva see this growing demand for skin treatments as a further opportunity going forward.
Dr Pearce goes on to explain:
"As a business, we plan to continue the expansion of our network further in the future; both within the North West region and further afield.
"In addition, we are continuing to expand the range of skin treatments and services we offer to our existing patients and partner locations. We recently launched our own exclusive VivaLift™ which was designed to rejuvenate the face, creating a more youthful 'V' shape by skilful use of long lasting dermal fillers. We are currently investigating a procedure for non-surgical fat reduction."
SkinViva was established in 2008 and have an excellent reputation for delivering excellent results and high patient satisfaction through their professional skin treatments. Popular skin treatments include wrinkle-relaxing injections, dermal fillers, micro-needling and skin peels.
SkinViva are based in Manchester where they have their flagship clinic in the Castlefield area. Their network of skin treatment clinics now comprises over 85 locations across the North West of England, including Cheshire, Lancashire and Derbyshire.
They have also established a separate business, SkinViva Training, to offer courses for medical professionals wishing to acquire the necessary skills for cosmetic injections.
All treatments are carried out by qualified Clinicians with over 10 years' shared experience and the team is led by fully qualified doctor and Clinical Director, Dr Tim Pearce MB ChB BSc (Hons) MRCGP.