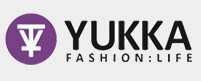 10 Deep were pushing the scene before it was even identified as a subculture called 'streetwear' – they are one of the most iconic urban labels in the world.
(PRWEB UK) 27 November 2013
Leading UK urban clothing retailer Yukka is currently running some unmissable discounted offers of 10 Deep merchandise at their website. This will be hot news for those in-the-know when it comes to streetwear fashion, since 10 Deep has long been one of the most respected labels in the game.
Founded in 1995 by native New Yorker Scott Sasso, 10 Deep has grown to become a top name in urban clothing circles, and retains close ties to the hip hop music industry. Their uncompromising design originality also upholds the core ethos of punk.
As one of THE original New York streetwear brands, their motto is: "Forget everyone and listen to yourself. Strength lies in the hands of an individual (10 fingers), not in the approval of one's peers." Additionally, the name 10 Deep is derived from the slang term describing ten people standing together in a show of force, symbolising personal strength.
The brands' expression of the power of individuality through their unique clothing and accessories is what has seen 10 Deep go from strength to strength for almost twenty years. They have established themselves as a cornerstone street wear brand and leading trendsetter in urban fashion, taking inspiration from a wide array of street subcultures.
In an interview with formatmag.com, Scott Sasso described his approach as creating designs that he wants to wear, as well as drawing from a range of influences so that "people can relate from different directions and interpret it in their own way."
Sasso was also asked how 10 Deep manages to maintain high quality levels in his clothing yet charge such reasonable prices. He answered: "I'm making stuff people like and that I like. I'm not trying to gouge prices and make people feel they're better than the next person, because they spent $500 on their sweatshirt… It's absolutely ridiculous to me and don't want to be a part of that. I want people to feel good about 10 Deep, because they like the way it looks or the idea it presents, not because it costs a ridiculous amount of money."
The brand starting off by producing quintessential T-shirt and hoodie designs, while today their offering spans a diverse collection of tops, jackets, denim, accessories and wovens.
Just some of the must-have 10 Deep merchandise retailing at Yukka includes the 'YOLO' T (41% off), 'Apocalypse Now' T (40% off) and the 'Built Tough' T (38% off). When it comes to head wear, bargain item examples are the Zig Zag beanie (49% off), Monticello snapback (50% off) and the Tresspass snapback (29% off).
Founder of streetwear retailer Yukka, Robby Sur, commented on their current stock offering and respect for the brand: "10 Deep were pushing the scene before it was even identified as a subculture called 'streetwear' – they are one of the most iconic urban labels in the world. In addition to bringing our customers the very best this fashion genre has to offer, we absolutely agree with Scott [Sasso] that cool clothing shouldn't be exclusive to 'posers' who pay fortunes to feel superior - it should be affordable for each and every individual with an eye for edgy style."