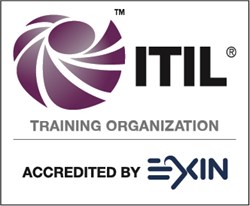 Parsippany, NJ (PRWEB) December 02, 2013
Delta Corporate Services, Inc., an EXIN-Accredited Training Provider and Examination Center, is excited to announce that it will now be offering ITIL Foundation Certification Training, taught by our in-house ITIL® Expert, Forrest Shue on a quarterly basis in 2014.
If you are a member of an IT organization responsible for or interested in aligning IT services with business needs, with particular focus on balancing IT resources effectively, reducing costs and improving quality of services offered, then this class is for you!
Delta's highly interactive, 3-day ITIL Foundation Certification Course introduces the lifecycle of managing IT services to deliver value to the business. Students gain knowledge and understanding in the following areas: Service Management as a practice, Key Principles and Models, ITIL Service Lifecycle, Generic Concepts and Definitions, Selected Processes & Functions, Key Roles and Responsibilities, and ITIL Qualifications Schemes. With hands-on exercises and sample questions, students are well-prepared for the ITIL Foundation Certification Exam administered on the final day of training. Delta's ITIL Expert, Forrest Shue, has been presenting this course since 2009 and has maintained a 97% pass rate for students taking this exam.
Delta's first ITIL Foundation Certification Course of 2014 will be held January 13th through January 15th at Delta's Training Center located in Parsippany, NJ. Additional sessions will be scheduled in April, July and October 2014. For more information about this ITIL® Foundation Certification Course or other training that Delta offers, please visit our website at http://www.deltacorp.com.
About Delta Corporate Services
Headquartered in Parsippany, NJ, Delta is a Business and Information Systems Consulting company that answers the challenges of the modern organization by supporting multiple service offerings, technology sets, and geographies. We have been successfully providing IT Service Management Solutions, Comprehensive Information Security Solutions, and Application Development and Support including Helpdesk and Applications Training Services to small and large companies and government agencies for more than 20 years.
Our unique combination of business and industry expertise, management and technology resources, and flexibility in delivering our solutions makes us an extremely effective partner to our customers. For more information about Delta, please visit the company's website at http://www.deltacorp.com.